Electrical Engineer – Uber Boat
Electrical Engineer – Uber Boat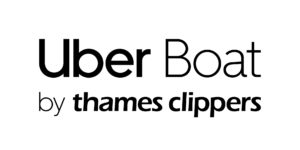 Description:
As an Electrical Engineer, you'll complete the day to day maintenance and servicing of all our vessels, whilst keeping accurate records and ensuring defect reports are written efficiently. You'll have great communication skills and be able to work on your own initiative and be confident in the decisions you make.

Location: Trinity Buoy Wharf Pier, Poplar, London E14 0JY
Application: closes on 7th March 2021
Please apply until 7th March 2021 on the careers AEG Europe webpage
Job description in detail
Here at Uber Boat by Thames Clippers we strive to be excellent and take pride in everything we do; we trust in the power of strong teamwork, and we respect one another's uniqueness, making it a great place to work!
As an Electrical Engineer, you'll complete the day to day maintenance and servicing of all our vessels which includes AC/DC electrical power generation and distribution system, ships alarm system, steering control system, engine and generator control system, propulsion system, motors and pumps, battery and charging system, PA/AV system, HVAC units, navigational equipment and auxiliary control circuits on-board.
You'll be relied upon to understand logic controllers and have knowledge of uploading programs to them along with a familiarity with interfacing electronic control to mechanical and hydraulic components.
We are looking for someone with effective communication skills as you'll have regular interaction with the Masters operating our vessels. This is an important role, with lots of responsibility to ensure our vessels are safe and work effectively, so you'll have a direct impact on our customer's experience!
You will need to be able to work on your own initiative and be confident in the decisions you make; and be committed to keeping accurate records and ensuring defect reports are written in a timely fashion.
The Engineering team works 12-hour shifts over 4 days/nights Monday to Sunday, so you'll need to be flexible in your approach to work and make sure important information is shared effectively across the team. This role means you will work across departments so you will need to be good at building strong working relationships so you become a trusted and valued member of the team.
If you have worked in a marine engineering environment before that would be useful, but we'll give you all the training you need regarding our systems as well as a thorough induction on how the operations at Thames Clippers work, so you will be set up for success.
This is a brilliant opportunity to work for London's leading River Bus service. Uber Boat by Thames Clippers provide commuters and sightseers with a unique way to travel around the capital. We carry around 4 million passengers a year and employ over 340 staff.
Where: You'll be based on Trinity Buoy Wharf Pier, Poplar, London E14 0JY, a short walk from Canning Town tube or a hop across the river in our staff boat, from North Greenwich tube.