Application deadline date has been passed for this Job.
This job has been Expired
Assistant Engineer Officer - Woolwich Ferry
Post Date:

9th March 2023

Views

652
0

Applications
Job Description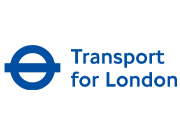 Organisation – Woolwich Ferry
Job – River Services
Position Type – Full Time
Main Location: Woolwich Ferry
Salary: £42,104 + 10% unsocial hours allowance
Job Purpose
Under instruction from the Marine Engineer Officer, Assistant Engineer Officer will be responsible for the technical upkeep of vessels and river terminal assets and their safe operation through the provision of first line mobile technical and engineering support for vessels and plant, for routine, planned and unplanned maintenance.
Key Accountabilities:
Supporting the Marine Engineer Officer in the monitoring of the running vessels performance to provide safety assurances to the Captain to proceed with start/shutdown and technical support and guidance throughout the vessels' running time in the event of automation deviations in vessel propulsion, linkspans and auto-mooring and the re-setting of alarms
First Line response in the event of any technical issues, requiring interrogation of the appropriate control systems, undertake physical inspections, identify cause and make sound technical recommendations for rectification; where necessary liaison with 3rd party support services
To conduct periodic checks and adherence to all routine maintenance requirements in accordance with the planned maintenance system and to coordinate necessary resources for the timely completion of planned and unplanned maintenance under the direction of the Engineer Officer and the Marine Engineering Manager
Assist with managing the preparation of vessels for dry dock and major special works and supervise externally contracted engineering works for the timely completion and quality assurance
To understand and comply with the emergency procedures and designated responsibilities in line with the ISM code and emergency procedures
Ensure adherence to technical standards in accordance with best practice, technical operating procedures, class and statutory regulations
Personal Safety & Social Responsibility
Knowledge:
Engineer Officer of the Watch (EOOW), unlimited STCW 111/1 Certificate of Competence, Senior Marine Engine Operators Licence (SMEOL) or Marine Engine Operators Licence (MEOL) or other equivalent certification
Completed mechanical or marine engineering apprenticeship
Marine operations and safety requirements
Fire Prevention and Fire Fighting
Elementary First Aid
Skills:
Technical analytical and fault-finding skills
Engineering and mechanical workshop skills
IT & computer literacy skills
Ability to use Planned Maintenance Software
Personal Survival Techniques
Experience:
Marine and mechanical engineering
Electrical, electronic and control engineering
Maintenance and repair
Familiarisation with the philosophy of hybrid integrated power generation and propulsion management systems
Experience with diesel electric frequency drive propulsion system preferably with DC bus bar
This is a safety critical role; therefore, Occupational Health Clearance will be required.
Application Process
Please apply using your CV and a two-page covering letter. Word format preferred and do not include any photographs or images. Think carefully about the skills, knowledge and experience in the advert and cover this in your CV.
The closing date for applications is 19th March 2023 at 23:59hrs
Diversity statement
We are committed to equality, diversity and inclusion. We want to represent the city we serve, which will help us become a more innovative and efficient organisation. Our goal is to make our recruitment as inclusive as possible. We are a disability confident employer who guarantee an interview to any disabled candidate who meets all of the essential criteria. We also use anonymising software that removes identifying information from CVs and cover letters to make the process fair.
Benefits
In return for your commitment and expertise, you will enjoy excellent benefits and scope to grow. Rewards vary according to the business area but mostly include:
Final salary pension scheme
Free travel for you on the TfL network
Reimbursement of 75% of the cost of a standard class Ticket for National Rail travel from home
38 days annual leave including public and bank holidays
Tax-efficient cycle-to-work programme
Retail, health, leisure and travel offers
Discounted Eurostar travel