Application deadline date has been passed for this Job.
This job has been Expired
Chef De Partie
Post Date:

15th June 2022

Views

861
0

Applications
Job Description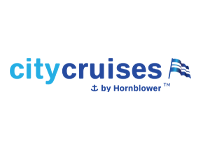 Recruiter: City Cruises
Location: London
Salary: £25-£27k
Closes: 9 September 2022
Sector: Chef jobs, Chef, Chef de Partie, Demi Chef De Partie
Job Type: Full Time
POSITION SUMMARY
City Cruises UK is part of the City Experiences division of the Hornblower Group, a global leader in world-class experiences and transportation services. We operate public dining and sightseeing cruises as well as private charters for corporate events, birthday parties, weddings, or other special occasions across London, Poole and York. Working closely with our F&B function, the Chef De Partie will be responsible for serving meals on our fleet of dining boats in London. You need to be passionate about food and able to work in a team in a fast-paced environment.
ESSENTIAL DUTIES & RESPONSIBILITIES
Takes care of daily food preparation and duties assigned by the Head Chef to meet the standard and the quality of food for clients.
Follows the instructions and recommendations from the Head Chef to complete the daily tasks.
Coordinates daily tasks with the Head Chef/Senior Sous Chef.
Able to estimate the daily production needs and checking the quality of raw and cooked food products to ensure that standards are achieved.
Ensure that the production, preparation and presentation of food are of the highest quality at all times.
Ensure highest levels of satisfaction for guests, quality, and operating and food costs on an ongoing basis.
Knowledge of all standard procedures and policies pertaining to food preparation, receiving, storage and sanitation.
Full awareness of all menu items, their recipes, methods of production and presentation standards.
Follows good preservation standards for the proper handling of all food products at the right temperature.
Operate and maintain all department equipment and reporting of malfunctioning.
Ensure effective communication between staff by maintaining a secure and friendly working environment.
Establishing and maintaining effective inter-departmental working relationships.
Have excellent knowledge of menu creation, whilst maintaining quality and controlling costs in a volume food business.
Personally responsible for hygiene, safety and correct use of equipment and utensils.
Ability to produce own work in accordance with a deadline and to assist and encourage others in achieving this aim.
Checks periodically expiry dates and proper storage of food items in the section.
Consults daily with Head Chef on the daily requirements, functions and about any last minute events.
Should be able to set an example to others for personal hygiene and cleanliness on and off duty.
Daily feedback collection and reporting of issues as they arise.
Be an Ambassador for our RESPECT Service system
Any other duties as required
REQUIREMENTS & QUALIFICATIONS
Level 1 and 2 Food Safety Awards
Minimum 6 months relevant experience
Awareness of manual handling techniques
Awareness of Control of Substances Hazardous to Health Regulations (COSHH) and chemical safety
Experience of kitchen equipment
Experience of dangerous equipment such as knives
Competent level of English spoken and written Skills
Industry acumen and knowledge of external catering developments & innovations
Strong financial understanding
Demonstrative customer focus and service skills
Strong communication and negotiation skills
Experience working in a standards /compliance environment
OUR VALUES – RESPECT
All employees must commit to upholding out RESPECT values. They are as follows:
Respect
We will value, appreciate and respect each other. We will foster diversity and inclusivity.
Environment
We will Respect our Planet. We will conserve, protect and educate. We will practice environmental stewardship.
Safety #1
We will think and work safely. We will follow safety standards and instructions. We will create a safe and secure workplace.
Professionalism
We will conduct ourselves professionally. We will take responsibility for our actions. We #will own the problem until it is solved.
Exceed
We will continuously improve. We will exceed standards and expectations.
Communication
We will be open and honest. We will choose a respectful approach. We will share information with others effectively.
Teamwork
We will exist to serve others. We will anticipate the needs of others. We will have fun and practice "enthusiastic friendliness"
EQUAL OPPORTUNITIES IN EMPLOYMENT
As an equal opportunities employer, we are committed to the equal treatment of all current and prospective employees and do not condone discrimination on the basis of age, disability, sex, sexual orientation, pregnancy and maternity, race or ethnicity, religion or belief, gender identity, or marriage and civil partnership. We aspire to create a diverse and inclusive environment. Candidates for employment or promotion will be assessed objectively against the requirements for the position.