Application deadline date has been passed for this Job.
This job has been Expired
Customer Operations Supervisor
Post Date:

8th April 2022

Views

753
0

Applications
Job Description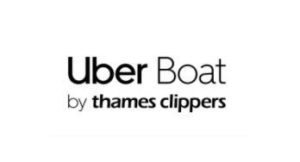 Salary
£26,435 a year, plus benefits
Contract Type
Permanent
Hours of Work
42 hours per week, Monday to Sunday
Location
Thames Clippers – Clipper House, Trinity Buoy Wharf, Poplar, London E14 0JY
Closing Date
Friday 15th April 2022
Full Description
Uber Boat by Thames Clippers are hiring!
The Customer Operations Supervisor is dedicated to the smooth running and exceptional presentation of their teams and piers. They provide accountability at local level to boost standards, and enable team member – line manager relationships that drive quality conversations, improving the performance and wellbeing of our team members, supporting in the delivery of a consistent and exceptional customer experience.
KEY ACCOUNTABILITIES:
Manages their team of Customer Service Assistants working across their island
Ensures the smooth running of the piers in their island
Delivers a "Human, Bright & Bold" Customer Experience across their island
Guarantees Revenue Protection on their island
KEY SKILLS:
Essential
Ability to manage and motivate a diverse and transient team in order to deliver service excellence
Previous Customer facing management experience
Proven ability to motivate and engage a team, driving ticket sales and team spirit o Thrive in a very busy environment and maintain patience and empathy even when working under pressure
Be committed and flexible in your approach to work
Computer literate
Ability to respond quickly to an increase in service demand with a "hands on" approach
Have a proven ability to work effectively as part of a team and to establish good professional relationships with colleagues
A commitment to delivering the best
Desirable
Ability to speak different languages