Application deadline date has been passed for this Job.
This job has been Expired
Customer Service Assistants - fixed term summer contracts
Post Date:

29th April 2022

Views

803
0

Applications
Job Description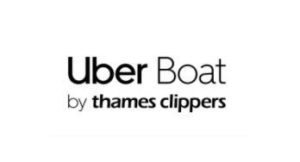 Salary
£10.44 an hour plus benefits, including free travel on our boats until 31/12/22 – Summer Fixed Term contracts only
Contract Type
Fixed Term
Hours of Work
Full time and Part time hours (6 weeks-3 month contracts available)
Location
Thames Clippers – Clipper House, Trinity Buoy Wharf, Poplar, London E14 0JY
Closing Date
Sunday 19th June 2022
Full Description
Are you looking for a summer job with a difference? Do you love being outdoors and meeting people from all over the world?
We are looking for people to join us on fixed term summer contracts lasting from 6 weeks to 3 months.
In this role you'll be working outside on any one of the piers along the Thames from Barking to Putney welcoming all members of the public; selling them the right ticket and assisting them with their journey making sure they have an unforgettable experience with Uber Boat by Thames Clippers.
We're looking for people who love working and engaging with people and making their experiences as memorable as possible. We are looking for people who thrive in a busy environment, maintaining empathy even when it gets really busy.
We will give you full training on our ticket types but we are looking for people who will be comfortable approaching customers and selling them the appropriate ticket.
You will be a great communicator, friendly and approachable and always wanting to deliver the best customer service possible.
And, you won't mind working outdoors or being on your feet all day. We'll give you a uniform and a great company induction so you will be set up for success.
You must be 18 or over to work with us.
We have 2 types of Summer fixed term contracts for you to choose from:
Contract type | Hours per day | Number of days
Full time; 9 hours a day; 4 days working, 2 days off rolling pattern; Monday to Sunday
Part time; 6 hours a day; 4 days working, 2 days off rolling pattern; Monday to Sunday
Please state which contract you are interested in, in your application.
Our Summer contracts start on the following dates and all end on 5 September 2022:
4 July – 5 September 2022
25 July – 5 the September 2022
When: We're holding assessment centres on 16 and 24 June 2022.
You must be able to attend one of these assessment centres in order to be considered for the role. We cannot hold virtual interviews or 1-2-1 interviews.
Our assessment centres are a fun way for you to meet the team, find out about the role and the company and ask any questions you have about what it's like to work for Uber Boat by Thames Clippers.
So why apply?
Uber Boat by Thames Clippers are London's leading River Bus service. Our fleet of high-speed catamarans provide commuters and sightseers with a unique way to travel around the capital. We carry around 5 million passengers a year and employ nearly 470 staff and are growing.
We are an entrepreneurial and inclusive organisation that was voted "Employer of the Year" at the 2017 London Transport Awards. There is real potential for internal development and promotion within our business and internal succession is one of our core principles. Our values: Trusted to do the Right Thing, Great Place to Work, Be Excellent and Respect allow our employees to excel in their careers with us and be Best in Class, always.
Our Commitment to Inclusion
We are committed to fostering a diverse and inclusive workforce. We believe in equality of opportunity for all and our approach to recruitment and selection is fair, open and based purely on merit. Applications from individuals are encouraged regardless of age, disability, sex, gender reassignment, sexual orientation, pregnancy and maternity, race, religion or belief and marriage and civil partnerships. If you require reasonable adjustments in any recruitment process with us, please make us aware.
Please be aware we no longer accept CV's. In some instances, you can still upload this but the hiring manager will not be able to use it to make their final decision. Instead, you will be asked to complete an application form, which is anonymised so that we can run a fair, inclusive, and equitable recruitment process.
Therefore, please make sure you follow the instructions carefully and complete the application form in full, with as much detail as possible as the information you provide will allow us to decide whether to progress your application to interview stage.