Application deadline date has been passed for this Job.
This job has been Expired
Customer Service Supervisor (Cabin Crew)
Post Date:

2nd February 2023

Views

712
0

Applications
Job Description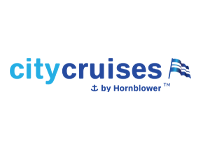 City Cruises
Bermondsey, London (Greater)
Salary: £28,080.00
City Cruises UK is part of the City Experiences division of the Hornblower Group, a global leader in world-class experiences and transportation services. We operate public dining and sightseeing cruises as well as private charters for corporate events, birthday parties, weddings, or other special occasions across London, Poole and York.
As a Customer Service Supervisor, you will bring creativity, excellent customer service and selling skills to our team. In return we are keen to support you in developing your career in the tourism industry and provide you the opportunity to be part of an active social culture and a great team! If this role sounds right for you, please get in touch!
Purpose of the role:
Supervise the retail sales and customer service delivery across the City Cruises fleet. Ensure that the cabin crew staff are working to deliver the customer experience in line with company training, merchandising products to company standards, selling to meet revenue budgets and delivering excellent service to our customers.
On the job training and supervision of cabin crew to ensure the correct use of Standard Operation Procedures on a daily basis.
To ensure that the onboard facilities comply with all relevant legislation relating to health and safety, food hygiene regulations and licensing legislation.
Support staff in resolving issues and discrepancies during the shift and reporting any unresolved issues to management.
Issue instructions each day and assign duties to cabin crew. Monitoring and observing cabin crew carrying out these duties as expected by the Food & Beverage department.
Demonstrate best practice is sales and customer service techniques and ensure the effective supervision of all team members on your shift.
Observe and evaluate cabin crew performance. Offer advice and recommendations for improvements.
Highlight training needs to Food & Beverage department. Supervise the preparation of the vessel, making sure that the retail area, cabin and facilities are clean and presentable before departure and throughout the service.
Supervise cabin crew in their support of the boat crew.
Provide all the service required as a member of the cabin crew during each shift.
Audit paperwork and checklists to ensure compliance with company procedures and regulations.
Educational Level/Qualifications
Educated to GCSE level or equivalent
Experience/Knowledge
Proven experience within Customer Services in a customer facing role
Supervised a team
Experience working with retail sales
Desirable:
Travel & Tourism background
Worked in a sales environment
Personal Skills Required:
Perform great customer service
Act with integrity at all times Approach everything with integrity with what you do
Deliver excellence through profit, customer satisfaction and living our City Cruises values
Work with empathy
Able to work to high standards of accuracy To exhibit a professional attitude at all times Smart/Well-presented and represent the company at all times
Excellent communication skills and highly organized
Sales driven
Customer focused
Calm and able to work well under pressure
Excellent numeracy and literacy skills
To be flexible in carrying out your duties at any of the company's locations, offices or departments and fulfil other tasks that fall within your post as required
Desirable:
Company focused
Self-motivated
Willingness to learn and progress
Problem solver
Can speak a 2nd language
Good mentoring skills