Application deadline date has been passed for this Job.
This job has been Expired
Deputy Guest Experience Manager
Post Date:

5th May 2022

Views

904
0

Applications
Job Description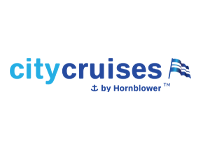 Salary
£31,000 – £35,000 a year
Job type
Full-time
Benefits
Company pension
Cycle to work scheme
Employee discount
Referral programme
This is a full-time permanent position offering a salary of £31k to £35k per annum.
The selected candidate will possess strong administration skills and a strong working knowledge of Excel.
This is a role that will work on a rota pattern that will include weekends and Bank Holidays.
Full Job Description
POSITION SUMMARY
City Cruises UK is part of the City Experiences division of the Hornblower Group, a global leader in world-class experiences and transportation services. We operate public dining and sightseeing cruises as well as private charters for corporate events, birthday parties, weddings, or other special occasions across London, Poole and York.
The Deputy Cabin Crew Manager is to manage a team of Supervisors and wider cabin crew team. The post holder(s) will manager and oversee the retail sales and guest experience onboard our sightseeing services on the Thames. Ensuing that the Supervisors and Cabin Crew are working to deliver the customer experience in line with company training, merchandising products to company standards, selling to meet revenue budgets and delivering excellent service to our customers.
This is a role that will work on a rota pattern that will include weekends and Bank Holidays.
ESSENTIAL DUTIES & RESPONSIBILITIES
Manage the Cabin Crew team performance and ensure that the team are working to Company standards.
Able to plan and implement retail display and product change in order to maximise sales.
Manage the Supervisors daily performance and coordinate monthly Supervisor meetings.
Train and develop the Cabin Crew team to complete extra support to the department.
Conduct regular one to one meetings with the Supervisors, reviewing performance and any other HR challenges.
Liaise with the HR department and release any members of the Guest Experience team for any HR related meetings.
Manage and conduct appraisals for Supervisors and Guest Experience Assistants.
Manage and delegate monthly audits of boat equipment to Supervisors and communicate to the Procurement team.
Deliver weekly KPI reports to the Senior Customer Experience Manager on revenue vs passenger numbers
Attend meetings in place of Senior Customer Experience Manager as and when required.
Complete and populate the weekly Cabin Crew schedule fulfilling a 4+2/3+2 rota pattern for full time crew. Facilitate Supervisors weekly hours and admin duties and to collate the weekly labour hours from the Cabin Crew timesheets.
Calculate incentives earnt daily by the onboard team.
Ensure all Supervisors and cabin crew vacancies are planned and filled to meet operating schedule and are in line with seasonal budget.
Establish and lead a two week induction training for all new starters throughout the year.
To facilitate and plan Guest Experience Assistant training modules including getting signed off as Competent crew as part of the MCA regulations.
Responsible for liaising with the Stock Control Team and product team to ensure that the stock levels are in line with supply and demand during seasonal variations.
To review uniform standards with HR and other departments, whilst supporting operations with getting uniform to team members.
Ensure up to date training records for the Guest Experience team are maintained and the Operations team have a full comprehensive record of names, dates and level of training.
Provide the Senior Customer Experience Manager with admin support where required.
Liaise with the Senior Customer Experience Manager in assisting with the preparation and issue of any relevant team briefings as required to the Guest Experience team
Audit onboard facilities to comply with all relevant legislation relating to health and safety, food hygiene regulations and licensing legislation.
Work closely with all departments to build strong working relationships
To act as a role model to Guest Experience team and build professional and effective working relationships, in order to maintain and develop City Cruises RESPECT values.
Split time accordingly between office duties and Guest Experience duties on vessels that operate as required.
REQUIREMENTS & QUALIFICATIONS
Educated to A level or equivalent
Strong IT and administrative skills proficient in Excel, PowerPoint, Word and Outlook
Experience in managing schedules and rota's
Experience in managing and leading a team
Strong customer facing role experience
Worked in a Guest Experience/Sales/Retail Environment
Good organisational skills
Experience in retail management and retail merchandise planning
Experience of delivering Staff wellness
Strong communications skills
Flexible and adaptable in work ethics
Experience in managing team members regarding absence management and performance management
Abel to have difficult conversations with team members to ensure Company standards are being adhered too
Experience in leisure and hospitality sector
To have a proactive approach to work and manage expectations across the Company
Friendly and approachable to all employees
Job Type: Full-time
Salary: £31,000 – £35,000 per year
Benefits:
Company pension
Cycle to work scheme
Employee discount
Referral programme
Schedule:
10 hour shift
8 hour shift
Day shift
Monday to Friday
Weekend availability