Application deadline date has been passed for this Job.
This job has been Expired
Electrical Engineers
Post Date:

22nd March 2022

Views

796
0

Applications
Job Description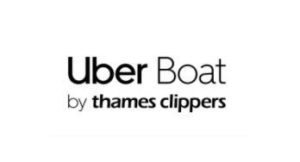 Salary
£46,760 a year, plus benefits
Contract Type
Permanent
Hours of Work
42 hours per week, Monday to Sunday (12 hour shifts)
Location
Thames Clippers – Clipper House, Trinity Buoy Wharf, Poplar, London E14 0JY
Closing Date
Sunday 3rd April 2022
Full Description
Our Electrical Engineers play a critical role in ensuring our vessels are kept in service through effective and efficient maintenance, so have a direct impact on our passenger's happiness!
You'll make sure all electrical systems on board our vessels are fully safety checked in line with the company policy and statutory legislation and carry out planned and unplanned maintenance on vessels as required.
Working as part of a full engineering team, you'll make sure that all work carried out is recorded and reported accurately, following the necessary guidelines.
We're looking for qualified electricians or electrical engineers who have relevant working experience of 12V, 24V, 415V 3-phase systems; and good working knowledge of planned maintenance and health and safety regulations.
With relevant experience of working in high pressure environments whilst maintaining high levels of safety and maintenance practices (returning boats to service quickly and reliably); you'll be an effective communicator and report writer.
You'll need to be committed and flexible in your approach to work, our engineers work 12 hour shifts either starting at 6am or 6pm.
You'll also need to be highly self-motivated and solutions focussed with the ability to work without supervision but also enjoy working as part of a team.
We'll give you all the training you need regarding our systems as well as a thorough induction on how the operations at Uber Boat by Thames Clippers work, so you will be set up for success.
Where: You'll be based on Trinity Buoy Wharf Pier, Poplar, London E14 0JY, a short walk from Canning Town tube or a hop across the river in our staff boat, from North Greenwich tube.
So why apply?
Uber Boat by Thames Clippers, part of AEG Europe, are London's leading River Bus service. Our fleet of high speed catamarans provide commuters and sightseers with a unique way to travel around the capital. We carry around 4 million passengers a year and employ nearly 400 staff.
We are an entrepreneurial and inclusive organisation that was voted "Employer of the Year" at the 2017 London Transport Awards. There is real potential for internal development and promotion within our business and internal succession is one of our core principles. Our values: Trusted to do the Right Thing, Great Place to Work, Be Excellent and Respect allow our employees to excel in their careers with us and be Best In Class, Always.
To find out more about our benefits click here
Our commitment to inclusion
We are committed to fostering a diverse and inclusive workforce. We believe in equality of opportunity for all and our approach to recruitment and selection is fair, open and based purely on merit. Applications from individuals are encouraged regardless of age, disability, sex, gender reassignment, sexual orientation, pregnancy and maternity, race, religion or belief and marriage and civil partnerships. If you require reasonable adjustments in any recruitment process with us, please make us aware.