Application deadline date has been passed for this Job.
This job has been Expired
Engineering Operations & Project Manager - 1 year FTC
Post Date:

10th October 2023

Views

128
0

Applications
Job Description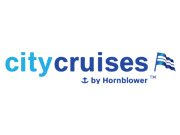 City Cruises
Engineering Operations & Project Manager – 1 year FTC
About the role:
Based in Bermondsey, Southeast London, City Cruises is seeking an Engineering Operations & Project Manager to develop and implement the Company's Engineering Strategy and operations initiatives as well as leading on all aspects of engineering activity, whilst managing multiple projects to ensure the delivery of a safe and reliable fleet that enhances our guests experience.
This is a full-time, 1-year Fixed Term role with the opportunity to go permanent.
You may be required to work 1 weekend day per week
About Us:
City Cruises UK is part of the City Experiences division of the Hornblower Group, a global leader in world class experiences and transportation services. Based at Cherry Garden Pier, London, City Cruises UK operates 28 revenue earning passenger-carrying boats, along with a small fleet of support vessels and barges. We operate public dining and sightseeing cruises as well as private charters for corporate events, birthday parties, weddings, or other special occasions across London, Poole and York.
Essential Duties & Responsibilities:
Strategy/Project Management
Support the Engineering Director to plan, manage and oversee the Fleet Engineering Department, including all Company vessels and shore-based sites (static vessels, offices, barges, moorings, ticket offices and stores/workshop barges)
Establish effective fleet management data and reporting measures, which inform and drive the Engineering strategy and recommendations for change
Develop, oversee and manage strategic engineering initiatives such as Zero Boat Emissions, the Hispaniola Site, Boat Grandfather Rights and other Environmental projects
Assist the Engineering Director with planning and implementing the three-year dry docking schedule in line with the budget and with minimum impact on the daily operation
Operational
Ensure the Operations Department have the maximum number of vessels available for daily service
Prepare status reports and information to supply to the Management team and Directors
Interpret requirements, identify, and address design parameters and engineering problems and ensuring solutions are implemented
Recommend and implement goals, objectives, and practice standards for providing effective and efficient engineering solutions
Continuously review departmental systems, processes, and operational efficiency, making recommendations for change and development where appropriate
Establish and maintain good working relationships with external regulatory authorities, suppliers and contractors
Compliance
Ensure that all equipment on board vessels operates to MCA regulations.
Assist in ensuring that all boat stability records comply with MCA requirements.
Maintain vessels to the standards required by the MCA and those laid out in our SMS and meet shipbuilder/manufacturer specifications
Ensure that all vessels have the correct engineering paperwork and licenses which are kept up to date and are in line with MCA requirements.
Monitor changes in regulations and technology that might affect operations and recommend and implement agreed actions
Maintain a thorough knowledge of safety work procedures and rules
Support all Fleet Engineering operations in Risk Management
Ensure compliance with Statutory and Company policies including health & safety, employment law, legislative and environmental issues
Ensure engineering activity is conducted in the most environmentally safe way
Budget Management
Budget Management – control costs to ensure expenditure is in line with the agreed departmental budget
Manage boat repairs and maintenance expenditure in line with the company expectations and within the approved budget
Prepare, monitor, and deliver capital equipment / capital expenditure (CAPEX) projects on time and on budget
Contribute to the annual budget plan for both expenditure and resources
Prepare detailed project and resource plans to support the CAPEX budget, controlling all key elements of the plan whilst ensuring company goals are met
Team Management
Leadership and development of the Engineering team
Manage performance disciplinary and grievance matters of individuals within the team and liaise with the HR department for support
Exercise first line manager responsibility for engineering staff including subcontractors.
Other
Be an Ambassador for our RESPECT Service System & Values
Any additional duties as required
Requirements & Qualifications:
5-10 years relevant industry experience (Marine Engineering)
Extensive Project Management experience – gained in an engineering discipline
A working knowledge of Health & Safety systems and protocols. A Health and Safety qualification is highly desirable
Substantial experience of working at a strategic level on complex issues
Proven organisation skills and ability to manage multiple projects simultaneously
Proven experience managing project teams, delegating work assignments and managing workflow according to budgetary requirements
Experience and/or knowledge of MCA regulations in the areas the Company operates
Proven experience in successfully running and delivering on tender agreement projects
Excellent verbal and written communication skill with experienced in creating and maintaining high quality documentation
Budget Management experience
Held previous position of seniority, able to establish credibility and build department accountability
Able to problem solve and demonstrate operational and strategic management skills
Experience of managing a large team with the ability to lead a productive and proactive Engineering function
Strong analytical capability to identify systems strengths and weaknesses, and drive for continuous improvement
Proactive and pragmatic approach to work with the ability to cope effectively with a high level of work activity and changing priorities
Experience of managing employee relations processes – desirable
Familiarity with Computer Aided Design (CAD) – desirable
Job Type: Full-time
Contract length: 12 months
Benefits:
Schedule:
Holidays
Monday to Friday
Weekend availability
Ability to commute/relocate:
Bermondsey: reliably commute or plan to relocate before starting work (required)
Application question(s):
Do you possess knowledge of Health & Safety systems and protocols?
Experience:
MARINE ENGINEERING: 5 years (required)
extensive project management: 5 years (required)
Work authorisation:
United Kingdom (required)
Work Location: In person