Application deadline date has been passed for this Job.
This job has been Expired
Level 3 Boatmaster apprenticeship
Post Date:

1st August 2023

Views

302
0

Applications
Job Description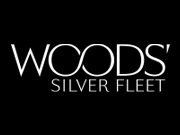 The Woods family have been Thames Watermen since 1866. Woods' Silver Fleet is a family run company comprising four luxury 'river yachts' for private charter, Silver Sturgeon, Silver Barracuda, Silver Sockeye, and Silver Darling. Each vessel has been designed especially for the Thames and built in the UK. The award-winning Woods Quay opened in 2021, offering 140m private moorings for the Silver Fleet and luxury hospitality spaces.
Founder & Chair, Alan Woods was honoured with an MBE in March 2020 by HM the Queen for Services to 'River Travel'. Woods' Silver Fleet is managed and operated by Tom Woods (MD), William Woods (Director) & Kate Woods (Design & Development Director).
Overview of the role
Through practical and vocational studies, obtain work-related professional qualifications to act as part of the boat crew of iconic Wood's/Silverfleet based in London. This 2-year Boatmaster Level 3 Apprenticeship covers a wide range of commercial activity on inland tidal and non-tidal waterways in the UK. Boatmasters often navigate vessels through busy and highly challenging waterways
You will be expected to attend training and complete course work to a high standard.
You will complete the Level 3 Boatmaster apprenticeship to gain a Tier 1, Level 2 Boatmaster licence.
You will be responsible to: The Marine Director and, when under way, Master of the Vessel.
Scope of responsibilities:
To work under the supervision of the Master of the vessel, responding subordinately to the Master at all times to any order issued.
Working with the Master to keep the vessel compliant with the Domestic Safety Management System, making sure the vessel's drills, defect recording and rectification, planned maintenance and any further paperwork is up-to-date and kept and filed to the Company's requirements.
Working with the Master to keep the vessel painted and cleaned to the standard set by the company.
To wear the required uniform provided by the Company. This includes any uniform and PPE worn on the pier during maintenance.
To comply with the Health and Safety at Work Act 1974. Working with the company to ensure a safe workplace, including wearing all PPE equipment supplied.
To be available, where reasonable, to cover any Woods' Silver Fleet vessel or any work the Company requires involving Marine or Waterage purposes.
To be available for all Woods' Silver Fleet vessels during the dry-docking period, and, if needed, to go with the vessel and work onboard during the dry dock period.
To work with the MCA, Marine Director and Master of vessel to retain the vessel's Passenger Certificate and Safety Management Certification during the annual inspections and Mid Term Audits.
Where: You will be mainly based at Woods Quay, Victoria Embankment, London WC2N 6AY. You may be asked to report to Wapping Pier, King Henry Stairs, Wapping High Street, London, E1W 2NR. Both places have excellent public transport links.
Desired Skills and Personal Qualities
Enthusiasm and willingness to learn your chosen trade.
Dedication and commitment to coursework and the job.
Confident communicator, able to work well with others.
Good timekeeping is essential.
Be willing to receive and implement instructions
English and Maths to GCSE (or equivalent) grade C or 4. [Comment: this can be provided during the apprenticeship but much better if they already have these]
Medical fitness certificate MCA's ML5 or ENG 1 medical (The employer pays for this after your successful interview)
Package
Minimum of 40 hours per week
Accommodation, meals and travel costs will be provided whilst training.
Start date – Autumn 2023
Things to consider:
The training takes place over one and two-week residential segments over 24 months. The training includes over 20 nationally recognised industry qualifications including STCW Basic Training, practical boat handling courses and the SQA Level 2 Diploma in Maritime Studies: Rivers, Inland Waterways and Limited Distances to Sea.
Our commitment to inclusion
We are committed to fostering a diverse and inclusive workforce. We believe in equality of opportunity for all and our approach to recruitment and selection is fair, open and based purely on merit. Applications from individuals are encouraged regardless of age, disability, sex, gender reassignment, sexual orientation, pregnancy and maternity, race, religion or belief and marriage and civil partnerships. If you require reasonable adjustments in any recruitment process with us, please make us aware.
How to apply
Please send your CV to Robert Coleman at robbie@silverfleet.co.uk