Application deadline date has been passed for this Job.
This job has been Expired
Marine Engineering Technician (Mechanical)
Post Date:

12th October 2023

Views

119
0

Applications
Job Description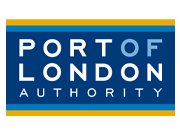 Department: Marine Engineering
Reporting to: Workshop Supervisor
Grade: 7
Salary: £41,359 per annum + 10% operational allowance (£4,135.90 per annum)
Base: Denton. Gravesend
Closing date: 31st October 2023
Who we are:
The Port of London Authority is the statutory harbour authority for the tidal Thames and responsible for 95 miles of the River Thames from the Estuary to Teddington Lock in West London. We work to keep river users safe, protect and enhance the environment and promote the use of the river for trade and travel.
The Department:
The Marine Engineering department is responsible for the provision and maintenance of all marine, electrical and mechanical Port of London Authority assets. This includes but is not limited to 30 powered craft, various river structures and many buildings and remote sites.
The role:
Working within the Marine Engineering Section, the successful candidate will be responsible for undertaking maintenance of machinery and hull systems in a fleet of small commercial craft (up to 36m), shore facilities and piers. In addition to skilled maintenance and machine shop work, the ME Technician will be required to supervise the work of other technical staff/contractors and serve as relief Ship's Engineer in the PLA's Salvage Craft. They will also be expected to impart their knowledge and experience onto junior and trainee staff. Candidates must be self-motivated and capable of undertaking manual lifting operations.
Knowledge, Skills and Experience
A Marine/Industrial Mechanical Engineering Technician, with an HNC in a relevant engineering discipline or equivaelent (to the satisfaction of the PLA), demonstrating both theoretical and practical experience in fault diagnosis, maintenance and operation of the wide range of mechanical, electrical and control systems across the fleet of marine plant
Good Toolroom/Fitting skills & experience
Having served a recognised apprenticeship
Highly motivated and able to work separately or as part of a team.
At least 2 Years post-qualification experience of provision of engineering services, ideally within the marine environment, at the fully-skilled technician level.
Pass the PLA training and examination for Salvage Vessel Engineer Officer.
Possess and maintain a clean UK Full Driving Licence (Manual).
Small boat handling skills (training will be given)
Ability to operate Forkliift Trucks etc. (training will be given)
Ability to climb ladders and to work in small/crampted spaces, e.g. small boat engine rooms and tank spaces etc.
Knowledge of diesel engine electronic control systems would be an advantage
Basic knowledge of small vessel electrical systems at 12V & 24V dc (including starting & charging and general boat services etc.)
Ability to safely and effectively use welding/cutting equipment (Gas, Electric, MIG & TIG) would be an advantage
Key Accountabilities
Using highly-developed diagnostic and analytical skills, identify and rectify defects on a wide range of mechanical, electrical and controls systems and perform the planned maintenance for the PLA's fleet of vessels, without supervision, to ensure maximum availability of duty vessels, with liability for call-in on a 24-hourly basis.
Liability for overtime/out of hours working (given reasonable notice)
Where necessary, manufacture/repair components from raw material and demonstrate good toolroom work practices and techniques.
While working on the PLA salvage ship London Titan, reporting directly to the ship's master, perform the duties of Marine Engineer Officer for operation and maintenance of the Salvage Vessel's propulsion, electrical, pumping and hydraulic machinery, equipment and systems, to ensure maximum availability of these key units to the salvage & mooring service
From acquired knowledge and established engineering principles, across the wide spectrum of structural, mechanical, electrical and control disciplines, identify and propose innovative solutions to emerging technical challenges.
Provide information for the specifications for major refits for PLA vessels, to ensure that the Superintendent is informed of current and emergent technical requirements, prior to refit. Supervise and undertake engineering refit tasks without supervision.
Undertake the routine maintenance and overhaul of marine engines/gearboxes and workshop, quayside and other marine and shore-based plant, to achieve maximum levels of equipment effectiveness for operational managers and in conformity with HSE /MCA regulations and PLA codes of safe working practice.
Direct, supervise and issue work instructions to other PLA staff and specialist contractors, to ensure that maintenance tasks and other work is completed correctly and in a timely fashion.
Perform vehicle, crane, shore-plant and small boat driving functions, to support the operational needs of the PLA.
Although normal hours of work are 35 per week on a day-work basis, there is a requirement for additional attendance outside this period and on occasion provide call out cover, in response to operational and emergency requirements.
Benefits package:
28 days annual leave
Medical Cash Plan (Westfield Health)
Generous pension
Onsite parking with electric charging
Access to Occupational Health, Mindfulness, Counselling and Physiotherapy
Cycle to Work Scheme
Access to MyGymDiscounts
For an informal chat about the position, please contact Andy Osborne (Head of Marine Engineering) on 01474 562439 or email Andrew.osborne@pla.co.uk
The PLA are not registered with the UK Home Office and do not sponsor candidates who require a visa or work permit to work in the UK, therefore an offer of employment cannot be made unless you currently hold the rights to live and work in the UK.