Application deadline date has been passed for this Job.
This job has been Expired
Pilot Cutter Deckhand
Post Date:

26th August 2022

Views

714
0

Applications
Job Description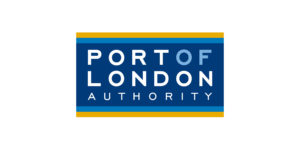 Department: Chief Harbour Master
Reporting to: Harbour Master
Grade: 11
Salary: £25,229 (plus a 15% shift allowance and a 10% operational allowance)
Base: Gravesend, Kent
Closing Date: 16 June 2023
Interview Date: 23 June 2023
Who we are:
The Port of London Authority is the statutory harbour authority for the tidal Thames and responsible for 95 miles of the River Thames from the Estuary to Teddington Lock in West London. We work to keep river users safe, protect and enhance the environment and promote the use of the river for trade and travel.
The role:
The Pilot Cutter Deckhand will primarily provide direct support and contribute to the pilotage service by transferring pilots safely and promptly to and from ships underway, at anchor or alongside berths thereby enabling the PLA to meet its statutory obligations and duties.
The post holder will act as crew on the PLA pilot cutter craft (or other craft working in that role) providing professional seamanship support to the Pilot Cutter Master in both the operation of the pilot cutter and the safe transfer of pilots and passengers.
What we are looking for:
The postholder will:
Have a good standard of literacy and numeracy with a minimum of GCSE Maths and English
Be able to demonstrate core competencies in seamanship and in a variety of work related tasks applicable to the operation of a pilot boat
Have a good knowledge of the pilot boarding and landing code, the correct rigging of a pilot ladder and transfer of personnel from or to craft and have practical experience of laying alongside ships on a tidal river
Hold a Powerboat Level 2 certificate
Have an ML5 medical certificate
Be able to instruct and provide guidance to pilots and passengers in order to ensure safe operations
Be able to exercise professional conduct with stakeholders, contractors, third parties and the general public
Have the ability to work under pressure and time restraints independently
Have good interpersonal skills, with the ability to communicate effectively The successful applicant will be employed on shift work on the basis of continuous rotating shifts of 12 hours with an obligation to cover operational requirements outside the 35-hour week.
Benefits package:
28 days annual leave
Medical Cash Plan (Westfield Health)
Generous pension
Onsite parking with electric charging
Access to Occupational Health, Mindfulness, Counselling and Physiotherapy
Cycle to Work Scheme
Access to MyGymDiscounts
For further information or if you would like to have an informal discussion about the position, please contact Lyn Kindlen-Funnell on 01474 562313 or lyn.kindlen-funnell@pla.co.uk.
A full job description is available here.
To apply, please complete the application form, including the reference number stated above.
You are required to have a Right to Work in UK, as currently the PLA is not a sponsor employer, therefore an offer of employment cannot be made unless you currently hold the rights to live and work in the UK.