Application deadline date has been passed for this Job.
This job has been Expired
Second Mate, Woolwich Ferry
Post Date:

14th August 2023

Views

247
0

Applications
Job Description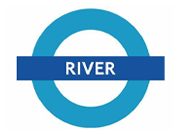 Organisation – Woolwich Ferry
Job – River Services
Position Type – Full Time
Salary: £39,018 + 10% unsocial hours shift allowance
Main Location: Woolwich Ferry
As the Second Mate you will direct and supervise the safe and efficient loading and unloading of vehicles and passengers to/from the North and South terminals and the vessels of the WF service.
You will ensure all deck crew execute their duties and responsibilities, including the routine inspections of the vessels, ensuring a high standard of upkeep of the vessels and terminals at all times.
In the absence of, or operational requirement for, the Second Mate will also act as Mate and assume all the duties of the Mate, Woolwich Ferries with authorisation and direction of the Captain.
Second Mate will undertake such duties and responsibilities as required by the Captain or Operations Manager from time to time in the delivery of operational services at the Woolwich Ferry.
You will be working as part of a roster which includes night shift working.
Key Accountabilities:
Ensure compliance with the Woolwich Ferry Safety Management System and other regulatory requirements (which may from time to time be amended) and industry best practice at all times.
Ensure full compliance with TfL and WF standard operating procedures and policies at all times.
Carry out, and report on, daily safety inspections, vehicle and passenger counts, safe mooring and unmooring operations; and to report any difficulties, deficiencies/damage to the vessel, personal injuries to the crew and car park attendants, and any environmental incidents.
Support the facilitation of fire, evacuation and emergency drills, and undertake cleaning of the vessels in particular the accommodation for crew and passengers and the car/vehicle deck areas.
Co-ordinate Deckhands operational requirements and cover.
Supervise Deckhands in routine maintenance and repair task on the vessel, and for such work under the WF OPM system.
Supervise searching of passengers and vehicles from time to time as required under the WF Security Plan.
To act in times of emergency to safeguard passengers, crew, WF staff, other river users, vessels, and terminal infrastructure.
Knowledge:
Must hold a Level 1, Tier 2, Boatmasters License for category D, UK inland waterways and Local Knowledge Certificate; or the above with a relevant PEC for the above area; or a superior STCW certificate with the relevant PEC for the area of operation.
In depth and in date maritime regulatory knowledge for a passenger/freight ferry operation.
Expert up to date knowledge of marine Safety Management Systems
Good knowledge of competent crewing, vessel and auxiliary machinery operation.
MCA approved Efficient Deck Hand (EDH) certificate of competency, or equivalent.
In depth and in date maritime regulatory knowledge and application.
Up to date in MCA Competent Crew familiarisation.
Skills:
Support efficient crew rostering and training.
Ability to write detailed investigative reports.
Excellent verbal and written communications.
Ability to use own initiative to ensure safe working practices are followed at all times.
Experience:
Significant deckhand experience of a passenger/vehicle ferry operation.
Experience of safe and efficient loading and unloading of vehicles and foot passengers and associated systems of work and standard operating procedures.
Supervision of Deckhand performance, conduct and compliance with WF working practices and policies.
Co-ordinating crew in emergency situations.
This is a safety critical role; therefore, Occupational Health Clearance will be required.
Application Process
Please apply using your CV and a two-page covering letter. Word format preferred and do not include any photographs or images. Think carefully about the skills, knowledge and experience in the advert and cover this in your CV.
The closing date for applications is 28th August at 23:59hrs
Diversity statement
We are committed to equality, diversity and inclusion. We want to represent the city we serve, which will help us become a more innovative and efficient organisation. Our goal is to make our recruitment as inclusive as possible. We are a disability confident employer who guarantee an interview to any disabled candidate who meets all of the essential criteria. We also use anonymising software that removes identifying information from CVs and cover letters to make the process fair.
Benefits
In return for your commitment and expertise, you will enjoy excellent benefits and scope to grow. Rewards vary according to the business area but mostly include:
Final salary pension scheme
Free travel for you on the TfL network
Reimbursement of 75% of the cost of a standard class Ticket for National Rail travel from home
38 days annual leave including public and bank holidays
Tax-efficient cycle-to-work programme
Retail, health, leisure and travel offers
Discounted Eurostar travel