Application deadline date has been passed for this Job.
This job has been Expired
Deck Apprentice
Post Date:

16th August 2022

Views

899
0

Applications
Job Description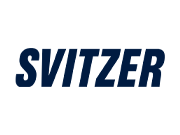 SVITZER is the largest global company within towage and related services. We employ over 4000 employees and have a fleet of over 500 tugs. We are part of the Denmark-based A.P. Moller/Maersk group – the world`s largest group of maritime companies.
Are you at the crossroads in your career or have recently left full time education, are you wondering what may be the next right step for you? Have you considered a career in the maritime industry, specifically the harbour and terminal towage sector? Our tugboats operate in the major UK ports, we are part of a global company that provides unique opportunities for its employees.
Tugboats are the small, yet mighty presence in any port around the world. No ship is too big, no manoeuvre is too complex. Working closely with specialist harbour pilots (local experts), tugboat crews safely and efficiently assist all types of commercial ships into and out of a harbour to undertake their duties. One day, it's a 400m container vessel. The next, it's a cruise ship or an oil tanker. The work is always challenging and always changing.
'It was massively beneficial to me and all the other apprentices to travel the country and work in different ports'
Svitzer Marine Ltd is offering the opportunity to train and develop apprentices as Future Towage Staff by providing second to none education opportunities, which are built around our purpose and values such as constant care and uprightness. As a Company we are always looking to grow our employee pool with candidates from diverse backgrounds and this is very much imbedded in our Diversity, Equity and Inclusion programme. The maritime industry has historically been represented by males however automation and modern technologies mean that we now have a good opportunity to attract more women than ever into the sector.
We offer a motivating atmosphere for professional development and personal growth via education and hands on experience.
We will train and educate future Deck staff with an aim at providing the candidates with the Svitzer values associated with working in a Maritime environment. The education system provides the candidates with a theoretical as well as a practical insight into many different areas of vessel operations, maritime technology, navigation, safety, towage operations, leadership and management.
'I had trips to Denmark which I really enjoyed and with us not being full time crew we had flexibility in the shifts we could work allowing us to go to these places'
A career with Svitzer provides young and motivated individuals with a challenging profession and opens the door to a world of opportunities.
As part of the apprenticeship programme you will work towards the Small Vessel Deck Officer of the Watch 500gt Near Coastal qualification. This will lead you to a career in the Deck department and ultimately, we hope as Master onboard one of our tug vessels. The programme will take approximately two years to gain the below qualification.
'I'm now settled as Captain in London and absolutely love what I do'.
Course description is below:
Officer of the watch (near coastal) / Institute for Apprenticeships and Technical Education
We offer
If you want the ultimate 24/7 experience – Ships operate around the clock and no one day is the same.
Excellent sponsorship – Gain qualifications without debt. College fees will be paid.
Payment while you train with reasonable expenses covered.
Positions will be allocated based on operational need and the local talent pool.
'I couldn't be happier or prouder to have come up through the scheme'
Key responsibilities
Key Accountabilities for this role include but are not limited to:
Knowledge
K1: The importance of maintaining a watch when in harbour and when at sea.
K2: The ways in which watch-keeping contributes to the safety of the vessel and all those onboard.
K3: The principles of teamwork.
Skills
S1: Keep watch over the vessel and crew.
S2: Co-ordinate your team in order to provide constant watch cover.
S3: Manoeuvre a vessel in near-coastal waters, taking account of compliance requirements, vessel type, capability, loading and external factors like tide and weather.
Behaviours
B1: Follows safe working practices and promotes a safety culture
B2: Seeks to continuously improve and develop
B3: Takes ownership of work
We are looking for
Someone with a desire to work in the Maritime industry……
Motivated, enthusiastic and hard working
Have 5 GCSE's (or equivalent) grade C or above including Maths, English and Science
In good health with good eyesight (successful applicants must be able to pass an ENG1 seafaring medical and not be colour blind)
Resident in the UK with the existing right to work in the UK and residing less than one hour from one of our port operations
Good time management and punctuality
Prepared to spend 2 weeks or more away from home for onboard assignments
Commit to the full academic content of the programme including college rotations
Have a full UK driving licence
Be over 18 years old at the start of the programme
Be available to start October 2022
If you would like to apply for this unique training and employment opportunity, then please apply via the Company portal and include all relevant information to showcase why you would be an excellent candidate for this Apprentice Programme.
Building a Diverse Workplace
In Svitzer we value the diversity of our talent and will always strive to recruit the best person for the job – we value diversity in all its forms, including but not limited to gender, age, nationality, race, sexual orientation, disability, or religious beliefs. We are proud of our diversity and see it as a genuine source of strength for building high performing teams.
Don't meet every single requirement? Studies have shown that members from some under-represented groups are less likely to apply for jobs if they don't meet every single qualification. At Svitzer we are dedicated to building a diverse and inclusive workplace, so if you're excited about this role but your past experience doesn't align perfectly with every qualification in the job description, we encourage you to apply anyway. You may be just the right candidate for this or other roles, and we are excited about hearing from you!