Application deadline date has been passed for this Job.
This job has been Expired
Maritime Trainee
Post Date:

7th February 2022

Views

938
0

Applications
Job Description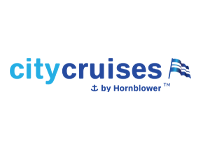 City Cruises UK is part of the City Experiences division of the Hornblower Group, a global leader in world-class experiences and transportation services. We operate public dining and sightseeing cruises as well as private charters for corporate events, birthday parties, weddings, or other special occasions across London, Poole and York.
This is a minimum of 2 years under the apprenticeship scheme. As a Maritime Trainee, you will bring knowledge of vessel maintenance and interpersonal skills to our team. In return we are keen to support you in developing your career in the tourism industry and provide you the opportunity to be part of an active social culture and a great team!
If this role sounds right for you, please get in touch with james.creer@cityexperiences.com and/or fena.boyle@cityexperiences.com
Closing date: 14 February 2022
Essential Duties & Responsibilities
Ensure vessels meet Company standards in terms of safety so our passengers remain safe and enjoy their experience on the River Thames.
To comply with SMS regulations and ensure crew onboard follow and comply with these regulations and that all documentation is maintained and looked after at all times.
Support the Captain in onboard safety training for all crew members.
To navigate vessels on the River Thames safely in accordance with the Company passenger plan and PLA by laws and as directed by Captain.
Safe mooring of the vessels at all times with extreme caution when embarking and disembarking passengers in accordance with the Company's SMS.
To provide a vessel safety announcement after leaving each pier to comply with Company SMS.
To support the Captain in conducting a safety crew briefing every morning for tripping and functions before commencing service to the public.
To account for and safely embark and disembark passengers from one of our recognised locations along the River Thames.
To carry out daily vessel log checks in conjunction with the SMS procedures with specific attention to all safety equipment and engines.
To report any maintenance checks or incidents as per the Company's SMS to the Captain.
Support the Captain in checking the vessel's fuel level and if necessary, fuel the vessel before entering it into service.
To ensure the vessel has an adequate supply of fresh clear running water onboard for passengers prior to commencing service.
Ensure the vessel is clean, tidy and well presented at all times to comply with the Company's SMS and London Port Health regulations.
To provide passengers with a commentary through the City Cruises' sightseeing journey and give them a magical experience along the River Thames.
To give our passengers the best customer experience whilst sightseeing with City Cruises'.
Lead by example and support the Captain to manage all crew on the vessel are well presented and groomed in Company uniform at all times when representing City Cruises' and serving to the public.
To promote to onboard sales and other Company products as directed.
Requirements & Qualifications
GCSE's including English and Maths
Personal skills required:
Use excellent communication skills to perform great customer service
Willingness to learn and progress
To be able to write and speak English to the level required for the role
Act with integrity at all times
Approach everything with integrity with what you do
Deliver excellence through profit, customer satisfaction and living our City Cruises values
Work with empathy
To exhibit a professional attitude at all times
Calm and able to work well under pressure
Excellent numeracy and literacy skills
Reliable
Due to the nature of the role, time keeping is very important and the suitable person will be required to attend work on a punctual basis
Highly organised
Able to work under direction and follow the chain of command
Is able to work under direction
To be flexible in carrying out your duties at any of the Company's locations, offices or departments and fulfill other tasks that fall within your post as required
Company focused
Self motivated
Problem solver with the ability to offer solutions
Can speak a 2nd language
Our Values – RESPECT
All employees must commit to upholding out RESPECT values. They are as follows:
Respect: We will value, appreciate and respect each other. We will foster diversity and inclusivity.
Environment: We will Respect our Planet. We will conserve, protect and educate. We will practice environmental stewardship.
Safety #1: We will think and work safely. We will follow safety standards and instructions. We will create a safe and secure workplace.
Professionalism: We will conduct ourselves professionally. We will take responsibility for our actions. We #will own the problem until it is solved.
Exceed: We will continuously improve. We will exceed standards and expectations.
Communication: We will be open and honest. We will choose a respectful approach. We will share information with others effectively.
Teamwork: We will exist to serve others. We will anticipate the needs of others. We will have fun and practice "enthusiastic friendliness".
Equal Opportunities in Employment
As an equal opportunities employer, we are committed to the equal treatment of all current and prospective employees and do not condone discrimination on the basis of age, disability, sex, sexual orientation, pregnancy and maternity, race or ethnicity, religion or belief, gender identity, or marriage and civil partnership.
We aspire to create a diverse and inclusive environment. Candidates for employment or promotion will be assessed objectively against the requirements for the position.
Closing date: 14 February 2022