Application deadline date has been passed for this Job.
This job has been Expired
Apprentice Waterway Operative - Level 3 - London
Post Date:

14th July 2022

Views

740
0

Applications
Job Description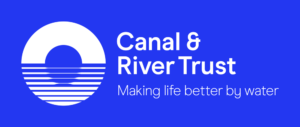 Job Title:
Waterways Apprentice
Advertised Salary:
£18,348 + Inner London Allowance (£4,000)
Locations:
London Docklands, East London, E14 9ST
Who are we?
We are the charity who look after and bring to life 2,000 miles of waterways across England and Wales, because we believe that life is better by water. It takes an extraordinary team to bring our waterways to life and that's where you come in.
As part of our commitment to the long-term maintenance and restoration of the waterways, we are looking to recruit a Waterways Apprentice.
Join us and you'll be caring for your environment as well as your community, helping make life better by water for everyone. Every day.
Our values: https://canalrivertrust.org.uk/refresh/media/thumbnail/35240-our-values.pdf
About the Apprenticeship
Our apprentices complete a Water Environment Worker Apprenticeship. Details of the apprenticeship can be found here: https://www.instituteforapprenticeships.org/apprenticeship-standards/water-environment-worker-v1-0
As a Trust apprentice, you will complete your apprenticeship training both on and off-the-job, including regular attendance at our chosen training provider. All college related travel costs are paid for by the Trust.
Whilst on-the-job, you will work with supportive colleagues to get the best out of your apprenticeship experience. We regularly arrange placements for you to build your portfolio, as well as opportunities to work on projects. This involves working across our network, so you may be working away from home. No two days are the same!
Find out more about our opportunities here: https://canalrivertrust.pagetiger.com/dgtica/1
After the Apprenticeship
We are fully committed to support all of our apprentices during their training. We truly value their contribution to the Trust and plan our recruitment to match progression opportunities. Once the apprenticeship is completed and your work on site is to a satisfactory level, we aim to offer ongoing employment opportunities with us.
Knowledge, Skills/Qualifications & Experience
About the role
You will be working outside, carrying out maintenance and repair works under guidance from waterway teams. You will learn how to manage habitats using a range of specialist techniques and connect with a wide variety of customers, colleagues and volunteers. You will be an ambassador of the Canal & River Trust, who is keen to learn new skills.
Encouraging people to enjoy the canal network and environments around them; providing customer service through operation of the Trust's assets (e.g. locks and bridges).
Carrying out maintenance and repair works to the waterway infrastructure, including graffiti removal and litter picking.
Monitoring and managing the use of the towpaths, collecting information and reporting as required, surveying and maintaining signage.
Managing habitats through using a range of specialist techniques such as coppicing, hedge laying and establishing native plants, using appropriate tools and equipment.
Applying soft engineering principles and practices to reduce erosion and manage stabilisation of areas surrounding watercourses, while also enhancing habitat, improving aesthetics and saving money.
Liaising with community groups to support volunteer groups under the guidance of the volunteer leader.
Undertaking work in a productive and efficient manner delivering the work to the correct standard and agreed programme.
Ensuring that inclusion and diversity are integrated into all aspects of Trust life and promoting inclusion by challenging behaviour, practices, actions, or decisions that are counter to the objectives of the Trust.
Displaying the Trust values and behaviours always.
What skills and abilities do I need to have?
We look for candidates who live and breathe our values; Caring, Open, Local, Inclusive and Excellence and have a willingness to learn, enthusiasm and dedication. We are looking for potential.
This is predominantly an outdoor role. We love the outdoors at Canal & River Trust, and it's so important that as a member of the Waterways team you enjoy all weathers! Repairs, vegetation clearance and assisting the general public & towpath and waterway users doesn't only happen on the sunny days, so rain and cold is all part of the experience.
Experience of using tools ranging from paintbrushes and spanners, to strimmers and power tools is desirable (but don't worry if you don't have this!)
What qualifications do I need to have?
Ideally grade A-C or grade 9-4 in Maths, English and Science GCSE (or equivalent) already achieved or on target to achieve.
What qualifications or experience would potentially help me more?
An interest or connection to the waterways network or heritage assets
Any experience of working outside or in a team, potentially through hobbies, work experience or volunteering.
What We Offer
In addition to our competitive apprenticeship wage, we can offer;
High quality qualifications including training on top of the apprenticeship.
Fantastic experience with hands-on training giving you a real chance to put your skills into practice. and helping you to gain more confidence in a supportive working environment.
Opportunities to take part in exciting projects around England and Wales.
The chance to meet other apprentices, making friends for life.
Disability Confident and Time to Change (mental health support) Employer.
Inclusive and supportive employer
At the Trust we care passionately for our waterways, and as importantly, for those who look after and use them. We strongly believe that a diverse workforce brings with it a diversity of ideas, thinking and ways of working which enhances what we do as a Trust. We are striving to represent the diverse communities that we are a part of and welcome applicants from across all sectors of the community.
All candidates will be treated on the basis of their merits, skills and abilities and solely by being assessed against the requirements for the job.
Our aim is, at all times, to care for our people, and earn the confidence, trust and advocacy of our customers, partners, and those in the communities in which we work. We pride ourselves on, and are committed to, a workplace that reflects our values, embraces diversity, and enhances our reputation as a responsible and trusted custodian of the waterways in our care.
Read more about our commitment to Diversity here: https://canalrivertrust.org.uk/about-us/work-for-us/diversity
When you join the Canal & River Trust you become a member of an engaged team working to preserve our heritage for future generations. Come and share your passion and knowledge with a team that makes a difference to millions of people every day.