Application deadline date has been passed for this Job.
This job has been Expired
Assistant Harbour Master
Post Date:

12th October 2023

Views

119
0

Applications
Job Description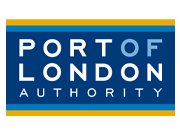 Job title: Assistant Harbour Master
Department: Chief Harbour master's Department
Reporting to: Harbour Master
Grade: 6
Salary: starting at £46,791 per annum plus a car allowance
Base: Gravesend
Closing date: 20 October 2023
Interview date: 30 October 2023
Who we are:
The Port of London Authority is the statutory harbour authority for the tidal Thames and responsible for 95 miles of the River Thames from the Estuary to Teddington Lock in West London. We work to keep river users safe, protect and enhance the environment and promote the use of the river for trade and travel. The Harbour master's team are responsible for ensuring compliance with the Port Marine Safety Code, ensuring the safety of navigation for all mariners in the Port of London, enforcing the rules and regulations and leading on Port Security and Emergency and Resilience Planning for the PLA.
The role:
We are currently recruiting an Assistant Harbour Master who will primarily support the Harbour Masters in meeting the requirements of the Port Marine Safety Code, undertaking, and supporting incident investigations, proactive enforcement of both illegally moored vessels and vessel licensing issues.
The successful candidate will also be responsible for liaising with event proposers to determine their viability and plan, organise and supervise requirements for such events as required. The successful candidate will be involved in the supervision of the pilot exemption certificate process. There may also be a need to support other projects deemed necessary by the Harbour master's team.
In addition, this role will review and approve RWL / TRWL applications as required, liaise with river users, and oversee the management of launch and pilot cutter operations.
KEY ACCOUNTABILITIES
Undertake investigation of navigational and byelaw infringements obtain and retain evidence for potential prosecution and seek to establish causes of incidents and near misses and a means of resolution.
Liaise with the promoters of events, filming, river related stunts and firework displays as required by the district Harbour Masters to determine their viability. Plan, organise and supervise the PLA's involvement in such events including standard events letter.
Represent the PLA on tideway rowing and all other recreational matters on the Thames
Enforcement of illegally moored vessels and Vessel Licensing issues throughout the Port
Management of the PEC process across both Districts
Provide administrative support to the CHM department as required
Any other duties as required by Management for the safe and efficient running of the department
What we are looking for:
You will have the ability to manage your own responsibilities, whilst working as part of a team, directing, and coordinating the provision of a safe, cost-effective and efficient service throughout the river that meets relevant statutory requirements for safe navigation.
The ideal candidate will have:
An MCA Boat master's License, STCW CoC or other relevant qualification or experience.
Good presentation, interpersonal and communication skills are essential as the post holder will need to deal with particularly influential, articulate and often difficult people.
Hold or can obtain an MCA approved UK Harbour master's Certificate.
Proactive, innovative approach to smarter working and improved efficiencies.
Be able to exercise professional conduct with stakeholders, contractors, third parties and the public.
Can work under pressure and time restraints independently.
Involvement or experience in recreational water activity (i.e., rowing, kayaking) would be beneficial but not essential.
A working knowledge of the tidal Thames would be beneficial but full training will be provided to the successful candidate.
Benefits package:
28 days annual leave
Medical Cash Plan (Westfield Health)
Generous pension
Onsite parking with electric charging
Access to Occupational Health, Mindfulness, Counselling and Physiotherapy
Cycle to Work Scheme
Access to MyGymDiscounts
For further information or if you would like to have an informal discussion about the position, please contact Adam Layer (Harbour Master) at adam.layer@pla.co.uk or 07512 713 306.