Application deadline date has been passed for this Job.
This job has been Expired
Boating Liaison Manager
Post Date:

16th September 2022

Views

747
0

Applications
Job Description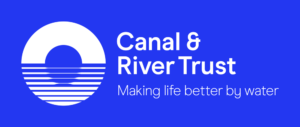 Closing Date 30/09/2022
Position Type Permanent FT
Function Operations
Advertised Salary up to £56,400 including allowances
Job Purpose
Full time – Fixed Term – 2 years
Working from home – London based
We are the charity who look after and bring to life 2,000 miles of waterways across England and Wales, because we believe that life is better by water. Every role across the Trust plays its part in transforming our canals and rivers into spaces where local people want to spend time and feel better, bringing wellbeing benefits to millions. Since it was established in 2012 the Canal & River Trust has worked to respond to the challenging issues around boating in London and the capacity of the waterways to accommodate diverse needs.
London's waterways are a fantastic and unique resource for everyone and we need to continue to build a culture of shared responsibility for the care and development of the capitals canals and rivers with those who use them the most. We are expanding our capability and resources available to support engagement with the boating communities across London & South East, and are pleased to introduce this new role which will be central to helpin gus to respond to boaters.
We are looking for a Boating Liaison Manager to join our London & South East operational team. If the above attracts your interest and you can demonstrate significant experience in stakeholder management, excellent customer service skills, and complex conflict handling and resolution, with an appreciation for customer expectations of their experience of our waterways, continue to read below.
This is a full time role (37 hours, 2 year fixed term contract), based working from home. You must be based in London & South East as you can expect to travel to meet with colleagues and stakeholders at locations across the region, and at our London operational hub in Little Venice, Paddington, 2-3 days per week. The role offers car cash allowance due to the expectation to travel across the region to fulfil your role. Find out more about the region here.
Initial Interviews will be taking place in late September & early October.
Watch this short clip from our London & South East region
Knowledge, Skills/Qualifications & Experience
Leading a small team of Mooring Rangers & volunteer rangers you will report directly to the Regional Director for London & South East, and be a contributing member of the London Operational Leadership Team.
Through strong team leadership, collaboration with colleagues and external stakeholders, you will develop your networks and engage with the diverse range of communities who live, work and enjoy boating on our London waterways. You will work to head off potential issues and conflict or work to an acceptable resolution where necessary. Tenacious and resilient, you will be an effective communicator, with a pro-active and positive approach to everything you do. Engaging and with a sense of urgency in your approach, you will foster confidence and clarity for colleagues and customers alike.
Key accountabilities:
Build positive relationships with waterway users in London and work with their representatives
Support and develop greater ownership of the vision of a vibrant waterway, well served and well connected, with a share the space ethos.
Lead effective communications across a diverse range of stakeholders and partners
Networking with waterway users to develop understanding of priorities for improving the waterway.
Create opportunities for boaters to contribute to development of a practical plan to improve mutual understanding of everyone's needs amongst a range waterway users & stakeholders and improvement in mooring availability, quality and choice for continuous cruisers, residential moorings, visitor, and leisure moorings.
Explore and develop new, innovative and sustainable approaches to improving facilities, meet needs and improve the river corridor
Liaise with the Trust's waterway management, enforcement and enterprise teams to implement agreed changes and new investment.
Support pilot social enterprises developed by boaters that benefit the waterway.
Project manage key boating related projects such as: Water Safety Zone, any future London Mooring Strategy projects, air quality and eco mooring initiatives and liaise regarding the national
Customer Service Facility provision and standards.
Line manage the team of Mooring Rangers and develop the team of volunteer rangers to support the work as required.
About you:
We are looking for someone who brings significant experience in community relations/facilitation. You may have gained this from a wide range of possible backgrounds, however you will be able to demonstrate that you have worked closely with multiple interest groups, challenging issues, and engaging with diverse communities to gather an understanding of real issues experienced and conflicting points of view. You will have a strong track record of bringing groups together to find where possible a mutually acceptable solution across a range of complexity of cases. You do not need to have specific waterway knowledge, however experience and understanding of boating on our waterway network would be an advantage.
Skills and experience – essential
Proven track record in using community engagement tools to create and implement successful action plans in challenging circumstances.
First hand understanding of how to achieve successful collaboration with partners
Project Management.
Working strategically with external partners.
Experience from the social housing sector and/or resource management may be an advantage.
Strong thinker with ability and confidence to make decisions in a changing and uncertain environment
Excellent written communication skills for producing reports and briefings.
Determination and strong 'can do' approach.
Diplomat, communicator, social networker and strong influencing skills.
Comfortable dealing with detail
Valid UK driving licence – car cash allowance is provided
Click here for more about our London & South East region
Please contact CRT.Recruitment@canalrivertrust.org.uk with any questions related to this opportunity.
What We Offer
In addition to a total salary of £52,400 – £56,400 (incl London allowance and car cash allowance), we also offer a competitive contributory DC Pension scheme arrangement, and numerous other employee benefits, including several salary sacrifice benefits, all of which can be found here.
At the Trust we care passionately for our waterways, and as importantly, for those who look after and use them. We strongly believe that a diverse workforce brings with it a diversity of ideas, thinking and ways of working which enhances what we do as a Trust.
We are striving to represent the diverse communities that we are a part of. All candidates will be treated on the basis of their merits, skills and abilities and solely by being assessed against the requirements for the job.
Find out more about the work we do on our website: https://canalrivertrust.org.uk/about-us