Application deadline date has been passed for this Job.
This job has been Expired
Boatmaster Apprenticeship
Post Date:

7th July 2022

Views

745
0

Applications
Job Description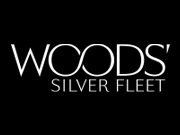 The Woods family have been Thames Watermen since 1866. Woods' Silver Fleet is a family run company comprising four luxury 'river yachts' for private charter, Silver Sturgeon, Silver Barracuda, Silver Sockeye, and Silver Darling. Each vessel has been designed especially for the Thames and built in the UK. The award-winning Woods Quay opened in 2021, offering 140m private moorings for the Silver Fleet and luxury hospitality spaces.
Founder & Chair, Alan Woods was honoured with an MBE in March 2020 by HM the Queen for Services to 'River Travel'.
Woods' Silver Fleet is managed and operated by Tom Woods (MD), William Woods (Director) & Kate Woods (Design & Development Director).
RESPONSIBLE TO: The Marine Director and, when under way, Master of the Vessel.
Scope of responsibilities
To work under the supervision of the Master of the vessel, responding subordinately to the Master at all times to any order issued.
Working with the Master to keep the vessel compliant with the Domestic Safety Management System, making sure the vessel's drills, defect recording and rectification, planned maintenance and any further paperwork is up-to-date and kept and filed to the Company's requirements.
Working with the Master to keep the vessel painted and cleaned to the standard set by the company.
To wear the required uniform provided by the Company. This includes any uniform and PPE worn on the pier during maintenance.
To comply with the Health and Safety at Work Act 1974. Working with the company to ensure a safe workplace, including wearing all PPE equipment supplied.
To be available, where reasonable, to cover any Woods' Silver Fleet vessel or any work the Company requires involving Marine or Waterage purposes.
To be available for all Woods' Silver Fleet vessels during the dry-docking period, and, if needed, to go with the vessel and work onboard during the dry-dock period.
To work with the MCA, Marine Director and Master of vessel to retain the vessel's Passenger Certificate and Safety Management Certification during the annual inspections and Mid Term Audits.
Hours of work are based on a minimum of 40 hrs per week.
To find out more and apply, please email robbie@silverfleet.co.uk