Application deadline date has been passed for this Job.
This job has been Expired
Business Scheduling Executive Fixed Term
Post Date:

5th May 2023

Views

471
0

Applications
Job Description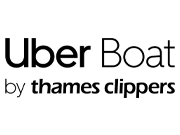 Location: Trinity Buoy Wharf
Contract Type: Fixed Term
Closing Date: 17 May 2023
Salary: £38,213 a year plus benefits
Hours of Work: 40 hours a week, Monday to Friday
As the Business Scheduling Executive you'll be relied upon to ensure all the operational teams across the business are effectively staffed. That means managing rosters to ensure all boats have the right amount of crew and all piers have the right amount of customer service staff – so that they can ensure our customers have an amazing journey with us. You'll have a direct impact on our customer's happiness!
Our employees will count on you to ensure their roster is accurate so they know what hours they are working and when. Therefore you need to be able to communicate clearly and precisely with lots of different people across the business either by phone or by email. It is important that you build good working relationships with everyone you come into contact with so you become a trusted and valued member of the team.
You'll perform pay roll checks to make sure Thames Clipper employees are paid accurately each month, so you'll need to have an eagle eye for detail, be extremely organised and be able to work to tight deadlines.
This role will require you to be able to use Microsoft Office, especially Word and Excel as well as our own in-house systems to track employee's hours, annual leave and absence.
We'll give you all the training you need regarding our systems as well as a thorough induction on how the operations at Thames Clippers work, so you will be set up for success.
This is a brilliant opportunity to work for London's leading River Bus service. Uber Boat by Thames Clippers provide commuters and sightseers with a unique way to travel around the capital. We carry around 4 million passengers a year and employ over 380 staff.
Where: You'll be based at our offices at Clipper House, Trinity Buoy Wharf, London E14 0JY, a short walk from Canning Town tube or a hop across the river on our staff boat, from North Greenwich tube. We offer flexible start and end times and welcome flexible working conversations.
This will be a maternity cover role starting mid to late June on a fixed-term contract.
So why apply?
Uber Boat by Thames Clippers are London's leading River Bus service. Our fleet of high speed catamarans provide commuters and sightseers with a unique way to travel around the capital. We carry around 5 million passengers a year and currently employ around 470 people, which is set to increase over the next few years.
Uber Boat by Thames Clippers (UBTC) is an entrepreneurial and inclusive organisation where we respect and value everybody's contribution. We empower and trust our people to do the right thing. We strive to be excellent in everything we do and it is our people that help to make our business a great place to work. There is real potential for internal development and promotion within our business and internal succession is one of our core principles.
Our commitment to inclusion
We are committed to fostering a diverse and inclusive workforce. We believe in equality of opportunity for all and our approach to recruitment and selection is fair, open and based purely on merit. Applications from individuals are encouraged regardless of age, disability, sex, gender reassignment, sexual orientation, pregnancy and maternity, race, religion or belief and marriage and civil partnerships. If you require reasonable adjustments in any recruitment process with us, please make us aware.