Application deadline date has been passed for this Job.
This job has been Expired
Business Support Officer
Post Date:

22nd May 2023

Views

435
0

Applications
Job Description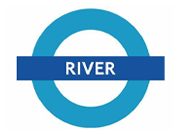 Organisation – River Services
Job – Administration
Position Type – Full Time
Payband 2
Circa £36,000
Location : Southwark/ Home
The closing date for applications is 23rd May @ 23:59 hours
You'll support the Business Management team in providing timely, accurate reporting and data analysis and all financial requirements for the London River Services (LRS) business.
This role will also ensure that all relevant procurement processes are followed, taking responsibility for ensuring that all relevant invoices are paid on time.
Ensuring all document controls are followed for all correspondence, Licences and Agreements
Key Accountabilities
Manage and produce all SAP financial requirements for LRS, which will include the raising of invoices, purchase orders and credit notes
Be the first point of call for Financial Service Centre and Business Partners, and manage any issues such as missed payments, aged debt and anything relating to paying suppliers
Support the Performance and Analytics Manager to maintain all LRS passenger data reporting Excel spreadsheets, keeping all up to date
Provision of accurate, timely data reporting of passenger numbers, aged debt and periodic revenue to the Business Manager and SMT, ad-hoc reporting and general analysis when required, allowing improved decision making across LRS
Support the Business Manager in developing and maintaining licences, contract variation agreements, general correspondence and document management
Supporting LRS and Commercial with the development of new business by supplying data analysis, any financial requirements and being responsible for document control.
Responsible for the assessment, collation and calculation of Vessel Operator passenger and revenue data, to ensure accurate payments are processed for LRS and Operators
Responsible for all aspects of the Booking Live system, which includes managing Vessel operator bookings, payments, refunds, last minute requests and any ad-hoc requirements
Skills
Excellent communication skills – Should be comfortable presenting to audiences of varying levels in both written and verbal communication (Essential)
Excellent analytical skills (Essential) l
Intermediate knowledge of Microsoft Excel – V Look-up, Pivot tables/Charts, Formulas (Essential)
Experience of SAP financial processes – Raising invoices, purchase orders, periodic reporting (Essential)
High level of attention to detail (Essential)
Excellent time management (Essential)
Flexible and able to respond easily to changing priorities (Essential)
Problem solving (Essential)
Knowledge
Educated to degree level (Desirable)
Working knowledge of the London River Services and Rail and Sponsored Services (Desirable)
Good knowledge of TfL's business objectives and customer commitments (Desirable)
Intermediate knowledge of Excel (Essential)
Good knowledge of MS office applications (Essential)
Knowledge and experience of SAP Financial processes (Essential)
Knowledge of Licencing and Contracts (Desirable)
Experience
Experience of working in a fast paced, dynamic environment as a key member of a small team (Essential)
Experience in determining business and individual priorities and allocating own time as a result of said priorities. (Essential)
Experience working with SAP, Finance (Essential)
Experience of working to tight deadlines (Essential)
Equality, diversity and inclusion
We are committed to equality, diversity and inclusion. We want to represent the city we serve, which will help us become a more innovative and efficient organisation. Our goal is to make our recruitment as inclusive as possible. We are a disability confident employer who guarantee an interview to any disabled candidate who meets all of the essential criteria. We also use anonymising software that removes identifying information from CVs and cover letters to make the process fair.
Application Process
Please apply using your CV and a two page covering letter. Word format (.docx) and do not include any photographs or images
Benefits
In return for your commitment and expertise, you will enjoy excellent benefits and scope to grow. Rewards vary according to the business area but mostly include:
Final salary pension scheme
Free travel for you on the TfL network
Reimbursement of 75% of the cost of a standard class Ticket for National Rail travel from home or 75% reimbursement on a 28-day flexi ticket
30 days annual leave plus public and bank holidays
Private healthcare discounted scheme (optional)
Tax-efficient cycle-to-work programme
Retail, health, leisure and travel offers
Discounted Eurostar travel