Application deadline date has been passed for this Job.
This job has been Expired
City Planner
Post Date:

28th July 2022

Views

853
0

Applications
Job Description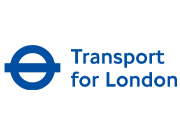 Organisation: Transport Strategy & Planning
Job: Transport Planning
Position Type: Full Time
Job title: City Planner
Band: 2
Salary: £36,000 – £40,000 pa
Location: Hybrid working: Endeavour Square, Stratford / Palestra, Southwark / working from home
Contract Type: TfL
Overview of role
This role provides a rare opportunity to join the team that develops major network extension projects at TfL through the early stage of the project lifecycle, from inception to applications for powers and consents to construct and operate schemes. You will work as part of project teams to define the desired outcomes and identify the possible solutions to help deliver the Mayor's Transport Strategy (MTS), London Plan and other TfL strategies. You will help develop the preferred solutions, by assisting in co-ordination of teams across TfL and externally to develop the engineering design, operational planning, transport modelling, funding and financing, stakeholder communications and the overall business case. This will result in applications for a Transport & Works Act Order or other application for consent.
The team developed the case and secured consent for major projects including the recently completed Northern Line and Barking Riverside Extensions, and the Silvertown Tunnel currently under construction. The pipeline of future projects you could work on includes a DLR extension to Thamesmead, the West London Orbital, bus rapid transit schemes and the Bakerloo Line Extension. You will also have the opportunity to help co-ordinate TfL's response to major projects being delivered by third parties, for example the Lower Thames Crossing.
Key Accountabilities
Assist the development of major network extension projects, including option generation and assessment, understanding operational/stakeholder needs and business case preparation
Support the project manager in co-ordinating the development of the preferred option, including the engineering feasibility design, consents and property strategies, environmental assessment, transport modelling, funding/financing and stakeholder communications
Engage with internal and external stakeholders, represent TfL at meetings, presentations and seminars, and prepare briefing and other materials to support decision makers
Work flexibly in matrix teams, including day-to-day management of specific tasks or projects, working with the delivery businesses and co-ordinating input from across TfL to feed into the development of major projects
Evaluate new or changed policies, strategies and legislation affecting major projects, reviewing and interpreting research and data evaluation and assessing and communicating issues to help shape scheme development
Support the appraisal of schemes and development of robust business cases for them
Work with the delivery businesses to support the development, testing and progressing of particular schemes, ensuring the schemes we develop can be successfully and efficiently operated, to support delivery of the MTS and to meet the needs of particular areas of London
Work with the Greater London Authority, boroughs and others to input to their strategies and plans to ensure transport priorities are understood and reflected and promote best practice and innovative solutions to address the challenges facing London
Skills, Knowledge & Experience
Skills
Ability to initiate and develop the feasibility of transport schemes in line with policies and other requirements
Understanding of the relationship between data and its intended application
Interpreting transport policies and procedures and applying these to the development of projects
Developing work plans
Good standard of verbal, visual and written communication, including producing high quality reports and presentations
Capability of working in a multi-disciplinary environment (engineering, financial, modelling, etc.), ensuring consistency between them to deliver a co-ordinated project
Willingness to learn with an eagerness to develop and deliver major projects to improve the lives of Londoners
Knowledge
Relevant qualification at degree level or equivalent experience and/or knowledge of transport planning (essential)
Knowledge around emerging best practice in transport policy and planning, business case development and project management (desirable)
Understanding of project management processes including their strategic transport context (desirable)
Understanding of cities from the perspective of transport systems, including the wider context to the development of projects (essential)
Understanding of TfL's financial, legal, political and regulatory environment including London's governance (desirable)
Experience
Experience of working in a project, programme, planning or policy environment
Experience of working in a flexible team environment, including multi-disciplinary teams
Experience of producing and presenting complex information in a simple way material for key stakeholders (internal and external)
Equality, Diversity and Inclusion
We are an equal opportunity employer and value diversity. We welcome candidates from all backgrounds and do not discriminate on the basis of race, religion, ethnicity, gender, sexual orientation, age or disability status. We want our team to be reflective of the diverse group of Londoners that we serve: there is a space for you in our team to express your views and make a positive difference.
On this recruitment campaign, as part of TfL's continuing commitment to be an inclusive and equal opportunity employer, we will be removing personal identifiable information from CVs and covering letters to avoid any risk of unconscious bias.
If you think you are a match, we want to hear from you.
Application Process
Please apply using your CV and a two-page covering letter.
Think carefully about the skills, knowledge and experience in the advert and cover this in your CV and cover letter.
The closing date for applications is Sunday 23rd October @ 23:59
Benefits
In return for your commitment and expertise, you will enjoy excellent benefits and scope to grow. Rewards vary according to the business area but mostly include:
Final salary pension scheme
Free travel for you on the TfL network
A 75% discount on National Rail Season Ticket and interest free loan
30 days annual leave plus public and bank holidays
Private healthcare discounted scheme (optional)
Tax-efficient cycle-to-work programme
Retail, health, leisure and travel offers
Discounted Eurostar travel