Application deadline date has been passed for this Job.
This job has been Expired
Civil Engineering Graduate Scheme
Post Date:

3rd January 2023

Views

706
0

Applications
Job Description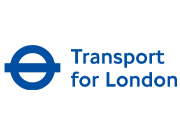 Organisation – HR Director
Job – Civil Engineering
Position Type – Full Time
Thank you for your interest in applying for this TfL Graduate Scheme.
We'd like to remind you that you must ensure you are eligible for this scheme before applying. Please read through the eligibility criteria below carefully and ensure that you are eligible before applying.
This application will also contain a series of questions to establish whether or not you are eligible. It is important that you take great care in reading and answering these questions as we will not be able to revert your application if an error is made.
Please Note: We only allow one application for any of our Graduate schemes per year. Any subsequent applications will be withdrawn
Civil Engineering Graduate Scheme
Entry requirements
A minimum of 2:1 MEng degree in Civil Engineering or equivalent, or on track to achieve a minimum 2:1 MEng degree in Civil Engineering or equivalent. Your academic qualification must meet the requirements for CEng registration with the Institution of Civil Engineers.
Please be advised that should you be successful in getting an offer for this graduate scheme, your offer will be subject to a satisfactory medical which may include but is not limited to: drugs and alcohol screening, eye test and hearing test.
Referring to the eligibility criteria in the Job Description, please ensure you have listed all relevant qualifications and grades obtained including expected results and the date of when you expect to receive these by.
Please attach proof of your qualifications (if available) when making an application.
Location
London (there might be some hybrid working involved depending on a placement)
Placement locations may be at any one of our office, depot or sites in London. TfL Engineering base office is in Stratford
Hybrid office/home working is likely
Duration
3 years
Salary
£28,500
Start date: September 2023
Job overview
TfL keeps London working, moving and growing – but we can only do this through our talented people. We're a high-profile organisation with countless opportunities to offer that will enhance your skills and develop your career. Our work as Civil Engineers supports capital investment of around £2billion each year, so we look for the best people who are passionate about the continued success of London.
Our engineers focus on the equipment, infrastructure and technology that form the foundation of our transport system. London never stops and the engineering challenge which we face in modernising and upgrading our systems has been likened to undertaking open heart surgery on a patient while they are running a marathon! Our network plays a massive role in ensuring London can become a Net Zero Carbon city and as Engineers we help shape the decisions that will lead to this carbon reduction. Civil Engineering touches everything that we do and is essential for creating new possibilities and propelling us into the future. You'll be a part of finding solutions to challenging problems and driving the most recognised and innovative transport network in the world.
What will I be doing?
As a graduate, your three-year development programme will be made up of up to six placement rotations. Our aim is to equip you with the range of skills and experience you need for your successful career. We understand that everyone's career and ambitions are different, so every graduate's journey is unique.
Your work will vary from placement to placement, and you will have the opportunity to identify your own placements on the projects you are most interested in guided by your scheme Sponsor, Mentor, Buddy and Development Advisor. Placements could include improving the longevity of the structures and earthworks of London Underground, delivering innovative step-free access schemes to improve accessibility to our network, working with our consultants to design new low-carbon station boxes and tunnels on our Major Projects like Bank Station Capacity Upgrade, and designing new road layouts with our Highways Engineering teams to create new cycle superhighways across London.
Your work will span multiple transport modes, working in teams from across TfL with customers, local government, suppliers, consultants and contractors to deliver city-defining programmes. You will enable reliable operation of one of the world's leading transport networks and shape London's future transport network. The projects our Civil Engineering Graduate Engineers are working on include:
Bank Station Capacity Upgrade – A project which is seeing a whole new platform and station box built under the City of London
Silvertown Tunnel – A new road tunnel being built under The Thames using an innovative design, build, maintain, operate contract
Elephant & Castle redevelopment – interface with the redevelopment of Elephant & Castle shopping centre the design and construction of a new LU station entrance.
Where can this career take me?
A career with us can be very varied with opportunities across the whole of our engineering team for you to enjoy.
Typically, within five to eight years, you will be eligible to apply for Chartered Engineer status. This could open up opportunities to be a Senior Engineer, Project Engineer or Construction Engineer responsible for making key technical decisions. After a further few years, you could be a Team Leader or Project Technical Lead, managing your own team and make strategic decisions on design, strategy, and processes.
What training and support will you get?
Whilst on the scheme, we'll support your technical development through a wide range of on-the-job practical experiences and placements. We'll also support your professional development through a combination of classroom-led training courses, online training courses, mentoring opportunities and structured networking opportunities with scheme alumni. You will receive one-to-one support throughout the programme from your scheme sponsor and your Line Manager.
After the scheme, you'll continue to receive support from alumni and from the vast networks you'll build across TfL during your six placements on the scheme. Your ICE registered Supervising Civil Engineer will also continue to support you and your ongoing development.
What do we look for?
Everything we do as an organisation is to ensure that our evolving city remains future-proof for millions of Londoners. Our talented graduates form a vital part of that vision, so it's important that we find the best people to help us do this. We're looking for people who are;
Highly motivated
Resilient and adaptable
Logical thinkers who are willing to learn
Results driven with strong communication and collaboration skills
As a member of the team, we'll give you responsibility and the opportunity to add value from day one. If you are excited by inspiring and influencing the future of London and are up for a challenge and thrive under pressure, then this is the career path for you.
Important Information (Delete if not applicable)
Placement dependant, you may be required to work night-shifts, weekend shifts.
There may be some opportunities for external secondments if core experience is not available within TfL
Application Process
The application process consists of 5 steps, including online assessments which will need to be completed within an allocated time frame. We highly recommend that you read through this document thoroughly so that you can familiarise yourself with the process. Should you need to speak to anyone within the Recruitment Team then please email the recruitment team at EarlyCareersCampaigns@tfl.gov.uk or call us on 0203 005 1680 Monday – Friday 9:00 am – 17.00pm (Excluding bank holidays)
Please click on this link for which describes each stage of the Graduates Application Process
If you already hold your qualification certificates, please upload copies of these to your application. If you are due to sit final exams or need to replace any certificates, these can be provided at a later stage.
Inclusive recruitment process
We operate a transparent recruitment process that removes barriers for disabled candidates.
We're a Disability Confident employer, and we offer guaranteed interviews to candidates who apply via the scheme where the minimum criteria for skills, knowledge and experience has been met.
Our candidate experience continues to be underpinned by a fair and robust reasonable adjustments process, in collaboration with our Occupational Health colleagues, and other expert organisations.
Contact us
Please let us know if you require any reasonable adjustments.
Contact the recruitment team by
Phone: 0203 005 1680 (Monday to Friday between 09:00 and 17.30)