Application deadline date has been passed for this Job.
This job has been Expired
Customer Operations Supervisor Fixed Term
Post Date:

5th May 2023

Views

473
0

Applications
Job Description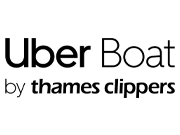 Location: Trinity Buoy Wharf
Contract Type: Fixed Term
Closing Date: 21 May 2023
Salary: £28, 873 a year pro rata plus benefits
Hours of Work: 42 hours a week, Monday to Sunday
As Customer Operations Supervisor you'll be responsible for the smooth running and exceptional presentation of our Customer Service Assistants (CSA's) and the piers we service along the Thames.
You'll oversee your team of CSA's and make sure a fun, efficient and friendly customer experience is provided. You will ensure the smooth running of active and pro-active ticket sales as well as boarding sailings to capacity and liaising with neighbouring piers to guarantee a smooth boarding process across the river.
You'll also enable beneficial team member/ line manager relationships that drive quality conversations, improving the performance and wellbeing of our team members and supporting in the delivery of a consistent and exceptional customer experience.
Also responsible for ensuring the right people are in the right place at the right time to deliver the customer experience you'll manage absence and sickness cover as required.
We're looking for someone who enjoys working and engaging with people and making their experiences unforgettable!
With experience of managing and motivating a diverse and transient team in order to deliver service excellence; you'll be able to communicate effectively and have open, honest conversations with members of your team.
You will have experience of working in a busy retail, customer facing environment and delivering the highest standards of customer service and maintaining humility and empathy even when under pressure.
And, you won't mind working outdoors or being on your feet all day. This job can be very busy and demanding, so you need to be able to ensure you and your team smile and maintain high standards throughout the day.
We'll give you all the training you need regarding our systems as well as a thorough induction on how we work at Uber Boat by Thames Clippers, so you will be set up for success.
This role is fixed-term until the end of December. You'll work 42 hours a week on a pattern of 4 days on 2 days off.
Where: You'll be based on the pier anywhere between Barking and Battersea Power Station, but your role may take you anywhere along our network or to new and exciting destinations as they come on-line.
So why apply?
Uber Boat by Thames Clippers are London's leading River Bus service. Our fleet of high-speed catamarans provide commuters and sightseers with a unique way to travel around the capital. We carry around 5 million passengers a year and currently employ around 470 people, which is set to increase over the next few years.
We are an entrepreneurial and inclusive organisation that was voted "Employer of the Year" at the 2017 London Transport Awards. There is real potential for internal development and promotion within our business and internal succession is one of our core principles. Our values: Trusted to do the Right Thing, Great Place to Work, Be Excellent and Respect allow our employees to excel in their careers with us.
Our commitment to inclusion
We are committed to fostering a diverse and inclusive workforce. We believe in equality of opportunity for all and our approach to recruitment and selection is fair, open and based purely on merit. Applications from individuals are encouraged regardless of age, disability, sex, gender reassignment, sexual orientation, pregnancy and maternity, race, religion or belief and marriage and civil partnerships. If you require reasonable adjustments in any recruitment process with us, please make us aware.