Application deadline date has been passed for this Job.
This job has been Expired
Deputy Operations Manager
Post Date:

21st September 2022

Views

789
0

Applications
Job Description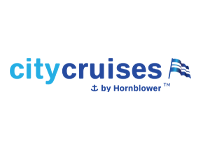 City Cruises
London SE16
Up to £35,000 a year
Full-time
Full Job Description
ABOUT THE COMPANY
City Cruises UK is part of the City Experiences division of the Hornblower Group, a global leader in world-class experiences and transportation services. We operate public dining and sightseeing cruises as well as private charters for corporate events, birthday parties, weddings, or other special occasions across London, Poole and York.
JOB SUMMARY
We are looking for a Deputy Operations Manager to manage the operations function and to act as a deputy to and support the Operations Manager. You will work closely with the Operations Manager, Senior Customer Experience Manager (Cabin Crew), Compliance and Training Team, Pier Crew Team and the Operations Assistant to ensure the smooth running of the department. This person will be adaptable, dynamic, and embody City Experiences' RESPECT Service System.
ESSENTIAL DUTIES & RESPONSIBILITIES
In the absence of the Operations Manager, ensure the crew schedules are prepared and posted in a timely manner and that the crewing of vessels for busier seasons are planned in advance to support Commercial requirements
Ensure that all vessels assigned to product or service are fully certificated and fit for purpose
Work with the Training Manager and Operations Manager to ensure that any planned training of crew is delivered according to the crew schedule
Supervise and guide the Operations Assistant in the performance of his/her tasks
Prepare and issue the daily briefing folders to Captains reporting for duty each day
With the support of the Compliance Team, ensure the following are followed: Safety Operating Procedures (SOPs) manual as required; Emergency Procedures Guide (EPG); Navigational Risk Assessments; Generic Passage Plans; Search and Rescue (SAR) documents
Maintain and issue all Bridge documentation as defined in SOPs
Conduct and Assist with regular audits of vessels and maintain reports and records for follow up action
Maintain timekeeping and attendance records for all boat crew.
Complete and submit timesheets to the payroll department to ensure prompt payment for all boat crew
Maintain all operational KPI reports, ensuring they are prepared in good time to be delivered at weekly senior management meetings
Raise reports as appropriate from log sheets and repair and maintenance requests submitted daily by Captains
Attend (when required) scheduled and ad hoc meetings with boat crew and the management team
Maintain a close liaison with pier managers to receive reports of deficiencies and resolve problems arising
Assist the Operations Manager and Head of Operations in the interview process, in line with staffing levels and budgets
Supervise and manage the work of the permanent and sub contracted cleaning staff in their work aboard vessels and the environment of Cherry Garden Pier
Be familiar with all Company services and contracted relationship with services provided by LRS and other subcontractors
Understand and ensure procedures are followed, in conjunction with Engineering, services provide by bunkering, cleaning and waste product sub-contractors
Comply with Company health and safety policy, emergency and fire procedures and when necessary, instruct other staff on actions required, including: Fire drills; Safety barrier disciplines and wearing of PPE by all personnel, including sub-contractors
Potable water point and hoses disciplines
Give accurate information and answers to queries from external and internal sources on all services and products provided by the Company
Promote the highest level of customer care given by boat crews to ensure a clean, comfortable and safe environment for all our customers
Provide information to customers in a polite and helpful manner both face to face and over the phone
Ensure that all information of a confidential nature gained in the course of duty is not divulged to third parties
Attend functions, conferences, meetings and training as directed by the departmental managers
In the absence of the Senior Customer Experience Manager, liaise and implement the Cabin Crew Rota, ensuring all positions are covered and all necessary training is scheduled into the boat crew rotas
When required, deputise to run as lead manager for the Cabin Crew department, to ensure all policies and procedures are fulfilled by that team
Ensure controlled procedures implemented by the senior team are adhered to
Manage the distribution and stock control of uniform for the operations department
Ensure all lifejackets are serviced annually and Lifejacket policy and procedure is adhered to
Assist the Operations Manager to ensure all company memos are issued and sign for by the crew
Support senior management in viewing CCTV in the event of an accident or incident
Be able to carry out investigation meetings to manage boat crew's performance and conduct
BASIC QUALIFICATIONS
3+ years in office management experience
Experience of vessel and Pier management
Experience of managing people regarding investigations, disciplinaries and grievances, performance and absence.
Sound understanding of SMS requirements and MCA regulations
Health and Safety knowledge for the working environment.
Be flexible in carrying out duties at any of the company's locations, offices or departments and fulfill other assigned tasks.
Degree qualified, preferred but not essential.
Holder of BML Tier 1 Level 2 with Local Knowledge Endorsement (LKE) and Large Passenger Vessel endorsements or equivalent Marine knowledge/experience within the industry preferred but not essential.
SKILLS & ATTRIBUTES
Strong time management, flexibility and multitasking ability.
Strong organisational and administrative skills.
Team player with strong interpersonal and people skills with positive outlook.
Excellent problem solver.
Ability to handle difficult conversations.
Very good IT and computer skills and experience of online platforms.
Ability to develop key relationships with important stakeholders.
Collaborative influencing and persuasive skills.
Proactive and commercially minded.
Ability to handle confidential information.
Job Type: Full-time
Salary: Up to £35,000.00 per year
Schedule:
10 hour shift
8 hour shift
Day shift
Monday to Friday
Weekend availability
Ability to commute/relocate: London, SE16 4TU: reliably commute or plan to relocate before starting work (preferred)
Application question(s): How many years supervisory or deputy managerial experience do you possess?
Work Location: One location