Application deadline date has been passed for this Job.
This job has been Expired
Event Delivery & Operations Manager
Post Date:

29th June 2022

Views

975
0

Applications
Job Description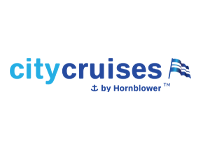 Job details
Salary
£30,000 – £35,000 a year
Job type
Full-time
About us
City Cruises UK is part of the City Experiences division of the Hornblower Group, a global leader in world-class experiences and transportation services. We operate public dining and sightseeing cruises as well as private charters for corporate events, birthday parties, weddings, or other special occasions across London, Poole and York.
About the role
The Event Delivery and Operations Manager will ensure that every detail is taken care of to ensure that City Cruises Private Hire is set up to deliver a wide range of exciting events to customers. A proactive role that involves integrity and team inclusion to deliver the very best events, identifying opportunities to make the client's event extra special and over delivering on their expectations as well as anticipating any operational challenges and managing them in advance.
In addition, the successful candidate will engage in client liaison and event fulfillment. A unique aspect of this role is the liaison between internal teams and external suppliers with particular focus on scheduling, logistics and reporting, an importance being placed on kitchen requirements. This is primary an office-based role, however, there will be time when support may be needed on the pier and on board our boats.
Essential Duties & Responsibilities
Building and maintaining a platform for outstanding client delivery
Meet budgeting sales targets for additional extras, entertainment and pre purchased drinks
Provision of operational standards documentation
Monitoring and ensuring operation processes and standards are being managed, met and reported on
Liaise with F&B with procurement of items required for the delivery of events and functions ranging from China, Crockery and Glassware to furniture, carpets, mats and essential items for event delivery
Training of event delivery staff in relation to private hire and when required for the main dining products
Client follow up – responsible for analysis of events, post event reports and identifying improvements and successes. Implementation of all such improvements will be required
Ensuring each Event is delivered above expectations
From point of handover from sales to delivery, build a relationship with the client
Ensure excellent communication to the F&B team responsible for the "on – the – day delivery"
Briefing of the event delivery team and dispatching charters to agreed guidelines
Quality control checking of events – ensure processes are in place, procedures are adhered to and periodic checking is carried out and documented
Ensure that the delivery of the event is according to budgeted gross profit levels and can be reported on (eg entertainment, extras, drinks packages, food provision etc)
Additional duties may be reasonably required
Requirements & Qualifications
Demonstrative experience in end-to-end events and delivery for both corporate and private events including budget tracking
Excellent negotiation skills
2 years' experience of event delivery, preferably on boards boats
Confident communicator with the ability to build rapport with clients
Flexible "can do" attitude with the ability to react calmly in pressurised situations
The ability to work harmoniously within a team and independently
Availability to work outside of normal office hours including weekends to ensure delivery of events
Excellent computer software skills (MS Office suite), including diary and database management systems (Salesforce)
Be competent working with new technology and databases
Organised
Persuasive and assertive
Confident in provision of management statistics in the manager's absence
Desirable though non essential
Educated to Degree Level or equivalent work experience
Certificates in Event Management
Boat or Thames River knowledge
Job Type: Full-time
Salary: £30,000.00-£35,000.00 per year
Schedule:
Experience:
Event Management/end to end events sales & delivery: 2 years (required)