Application deadline date has been passed for this Job.
This job has been Expired
F&B Functions Supervisor
Post Date:

2nd November 2022

Views

727
0

Applications
Job Description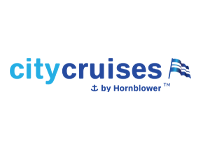 City Cruises
London
£24,977 a year
Full-time
Full Job Description
Position Summary:
City Cruises UK is part of the City Experiences division of the Hornblower Group, a global leader in world-class experiences and transportation services. We operate public dining and sightseeing cruises as well as private charters for corporate events, birthday parties, weddings, or other special occasions across London, Poole and York.
The supervisor will support the Functions Manager by leading the team in the delivery and execution of an excellent guest experience onboard all our dining cruises and private hire events. This position will ensure food safety and service delivery standards are maintained at all times.
Essential Duties & Responsibilities
Customer Service
Provide exceptional hospitality to guests and coworkers as prescribed in our RESPECT service system
Ensure that the highest level of customer care is shown at all times to ensure a clean, comfortable and safe environment for all our passengers
Anticipate customer needs and pre-empt any customer dissatisfaction and manage accordingly
Tour the sales floor regularly, talking to colleagues & customers and identify/resolve any issues.
Actively seeking customer feedback to improve the service
Safety
Adhere to all Health and Safety requirements in accordance with the company's Safety Management System (SMS), ensuring the safety of passengers is protected at all times
Maintain the cleanliness and safety of all common areas
Sales
Analysing sales figures and forecasting future sales volumes to maximize profits to achieve sales across all products
To assist with promotional activity to attract prospective customers
Ensure any wastage is minimized and accurately recorded.
Administrative/Other
Completion of all function paperwork within the agreed timeframes
Ensure all stock is on board and checked to company processes
Participate in regular stock audits and all breakages recorded per company policy
Be prepared to begin work at scheduled time
Maintain uniform and personal grooming in compliance with appearance standards
Additional duties as may reasonably be required
Provides leadership and guidance and training to team members
Undertake induction for on the job training of waiting staff as per Company policy
Ensure team briefings take place prior to the cruises with the team informing targets set
Lead the Functions team, ensuring waiting staff are tending to guests needs within the company guidelines along with adhering to personal grooming and appearance standards.
Ensure the team adhere to Financial practices and procedures in line with Company policy
Requirements & Qualifications
Previous experience in a Team Leader/People Management position with the ability to motivate and inspire performance
Customer Service orientated – Actively looks for ways to promote our business and enhance the guests' experience
Excellent Time Management capabilities
Microsoft Office Suite experience
Excellent communicator with the ability to effectively understand and convey written and verbal information to guests and coworkers
Health & Safety awareness combined with Food Safety & Hygiene standards
Previous experience in Restaurant/ Conference & Banqueting background
Flexible "can do" approach with the ability to stay calm and work well under pressure
Solutions orientated and focused to resolve any complaints in a calm and professional manner.
Available to work shift patterns covering Monday to Sunday and inclusive of public/bank holiday and some evenings to assist with special events
Able to work for extended periods of time without sitting
**Post holders will be required to serve alcohol and must therefore be over 18**
Desirable though non-essential
Ability to speak a second language
Relevant industry/customer service-related qualifications
Schedule:
Day shift
Weekend availability
Ability to commute/relocate:
London: reliably commute or plan to relocate before starting work (required)
Application question(s):
Do you have previous experience in a Team Leader/People Management position?
Work authorisation:
United Kingdom (required)