Application deadline date has been passed for this Job.
This job has been Expired
Functions Supervisor
Post Date:

15th May 2023

Views

449
0

Applications
Job Description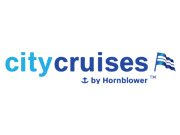 London SE16
£27,000 a year
Full-time, Permanent
Salary: £27,000 a year
Job type: Full-time
Shift and schedule: Weekend availability
City Cruises UK is part of the City Experiences division of the Hornblower Group, a global leader in world-class experiences and transportation services. We operate public dining and sightseeing cruises as well as private charters for corporate events, birthday parties, weddings, or other special occasions across London, Poole and York.
The supervisor will support the Functions Manager by leading the team in the delivery and execution of an excellent guest experience onboard all our dining cruises and private hire events. This position will ensure food safety and service delivery standards are maintained at all times
Responsibilities
Previous experience in a Team Leader/People Management position with the ability to motivate and inspire performance
Customer Service orientated – Actively looks for ways to promote our business and enhance the guests' experience
Excellent Time Management capabilities
Microsoft Office Suite experience
Excellent communicator with the ability to effectively understand and convey written and verbal information to guests and coworkers
Health & Safety awareness combined with Food Safety & Hygiene standards
Previous experience in Restaurant/ Conference & Banqueting background
Flexible "can do" approach with the ability to stay calm and work well under pressure
Solutions orientated and focused to resolve any complaints in a calm and professional manner.
Available to work shift patterns covering Monday to Sunday and inclusive of public/bank holiday and some evenings to assist with special events
Able to work for extended periods of time without sitting
Ability to speak a second language (Desirable, not essential)
Relevant industry/customer service related qualifications
Job Types: Full-time, Permanent
Salary: £27,000.00 per year
Benefits:
Company pension
Employee discount
Referral programme
Schedule:
Supplemental pay types:
Ability to commute/relocate:
London, SE16 4TU: reliably commute or plan to relocate before starting work (required)
Work Location: In person