Application deadline date has been passed for this Job.
This job has been Expired
Head of Marketing and Communications
Post Date:

29th April 2022

Views

857
0

Applications
Job Description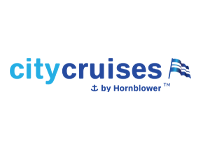 Salary
Up to £55,000 per annum
Job type
Full-time
Permanent
Position Summary
City Cruises UK is part of the City Experiences division of the Hornblower Group, a global leader in world-class experiences and transportation services. We operate public dining and sightseeing cruises as well as private charters for corporate events, birthday parties, weddings, or other special occasions across London, Poole and York.
The Head of Marketing & Communications will be leading the strategic development and implementation of the City Cruises UK Marketing and Communications strategy and activity. You will be working closely with the wider City Experience shared services marketing team (CRM, Data and Insight, Brand and Design, Integrated Marketing) and execute and deliver the City Cruises UK Marketing strategy.
ESSENTIAL DUTIES & RESPONSIBILITIES
Responsible for the delivery of all marketing activity and evaluating such activity to meet company objectives.
Manage all Marketing Budgets to agreed levels.
Accountable for all revenues derived from direct sales via the website and call centre.
Principle brand guardian of City Cruises in the UK ensuring all activity meets standards and guidelines.
Manage all UK City Cruises Internal Communication.
Act as a mentor to junior members of the team.
Propose and manage the annual marketing budget spend.
Deliver all marketing activity to agreed annual schedule.
Work closely with the Hornblower inhouse teams to deliver the UK strategy.
Research and develop strategies and plans which identify new marketing opportunities, and new project development.
Direct and oversee the company marketing function to identify and develop new customers for products and services.
Manage all E-commerce, direct and above the line marketing activity to achieve agreed revenue targets.
Manage, on a regular basis, all agency/inhouse support including PR, advertising, ecommerce marketing and design.
Track marketing trends and results via analytics and reporting.
Plan and coordinate public affairs, and communications efforts, to include public relations.
Supervise the planning and development of company marketing campaigns and communications materials, constantly review advertising opportunities and advertisement design
Represent the company at various industry conferences and events to promote the activities of the company.
Participate in the development of new project and product proposals.
Coordinate the distribution of marketing materials to external outlets and agents.
Manage all marketing signage and collateral within the UK.
Develop and implement short- and long-range departmental goals, objectives, policies, and operating procedures.
Manage and mentor the Marketing team (Including Appraisal)
REQUIREMENTS & QUALIFICATIONS
5-10 years marketing experience gained in the Leisure Travel/Tourism industry.
Held current/previous position of seniority
Able to establish credibility and build department accountability
Experience of managing a team and creating a productive and proactive marketing function.
Proven experience in designing and implementing marketing strategies, advertising campaigns, and successful public relations efforts.
Able to problem solve and demonstrate operational and strategic skills.
Strong analytical capability to identify systems strengths and weaknesses, and drive for continuous improvement.
Proactive and pragmatic approach to work with the ability to cope effectively with a high level of work activity and changing priorities.
Proven organisation skills and ability to prioritise
This is a hybrid role with 3 days in our London office (Bermondsey). This position offers a salary of up to £55k