Application deadline date has been passed for this Job.
This job has been Expired
Head of Operations - London
Post Date:

17th November 2022

Views

854
0

Applications
Job Description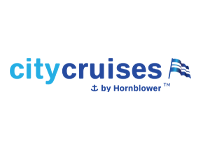 Job Type: Full Time – Fixed Term Contract
Salary: Up to £55,000 per annum
Position Summary:
City Cruises UK is part of the City Experiences division of the Hornblower Group, a global leader in world class experiences and transportation services. We operate public dining and sightseeing cruises as well as private charters for corporate events, birthday parties, weddings, or other special occasions across London, Poole and York. The Head of Operations is responsible for supporting the Operations Director in delivering an efficient and effective operations strategy, ensuring compliance with MCA and Health and Safety requirements. The Head of Operations is further responsible for the day-to-day management of the Boat Crew, managing staff rotas and shift patterns and leading on the recruitment and coordination of the Crew's training and development.
Essential Duties & Responsibilities
Resource Management
Support the Operations Director in the design and implementation of the Operations strategy.
Implement the talent acquisition and management strategy for Boat Crew including management of the Crew Apprenticeship Scheme in conjunction with HR and the Operations Training Manager.
Day to day operational management of all Captains/Crew.
Oversee and manage the development and training of all direct reports, setting individual KPI's for the bridge crew and measuring performance against objectives.
Implement and maintain effective fleet management data and reporting measures, which inform and drive the Operations strategy.
Provide efficiencies through the delivery and optimization of the Company Safety Management System (SMS)
Budget Management – ensuring costs are in line with agreed expenditure.
With the support of the HR team, manage any local employee relations matters such as sickness/absence management, lateness, etc. ensuring fairness and consistency of approach. Compliance
Operate as deputy Designated Person Ashore (DPA) under the terms of the SMS.
Ensure that all vessels going into service are fit for purpose in compliance with the Company Safety Management System (SMS) and MCA shipping regulations.
Support the Operations Director in managing the Company's Safety Management Systems to ensure that the Company meets MCA and PLA regulations and standards.
Responsibility for all fleet administration including the monitoring of vessel safety checks and vessel licensing.
Ensure the operations team are fully trained in all safety aspects in operating a vessel as necessary to their role.
Provide a consistent approach and incorporate high cleaning standards on all vessels ready for inspection for London Port Authority at any given time.
Adhere to all Health and Safety requirements in accordance with the company's Safety Management System (SMS), ensuring the safety of passengers is protected at all times.
Participate in routine safety drills to prepare for major incidents.
Ensure that all crew time sheets are authorised correctly and processed in line with Company policy.
Support the Operations Director in managing communications with the Union.
Manage and execute all internal boat audits to meet Company and authority standards.
Manage service and vessel utilisation, including planning all aspects of daily schedules.
Other
Continuously review departmental process and operational efficiency, making recommendations for change where appropriate
Ensure compliance with Statutory and Company policies including health & safety, employment law, legislative and environmental issues.
Promoting and maintaining good working relationships with external regulatory authorities and other commercial operators on the river.
Be an Ambassador for our RESPECT Service System & Values
Additional duties as may reasonably be required
Requirements & Qualifications
Experience and/or knowledge of MCA and PLA regulations for the River Thames.
BML License or equivalent – desirable
Operations management experience – minimum 5-7 years Ideally with maritime or travel experience.
Held previous position of seniority, able to establish credibility and build department accountability.
Proven experience leading and developing large teams (15+) to creating a productive and proactive department
Experience of managing employee relations processes, conducting appraisals, and leading on performance management/team engagement initiatives
Able to problem solve and demonstrate operational and strategic management skills.
Excellent written and verbal communication skills.
Strong leadership capabilities with the ability to influence and gain buy-in into new initiatives/operational practices that enhance the overall service delivery of the department
Strong analytical capability to identify systems strengths and weaknesses, and drive for continuous improvement.
Proven organisation skills and ability to prioritise
Proactive and pragmatic approach to work with the ability to cope effectively with a high level of work activity and changing priorities
Experience dealing with and working in a unionised environment – preferred.
Budget Management experience – desirable.
Proficient in MS Office suite (word, excel, Office 365)
Please note – there will be a requirement to work weekends/bank holidays with a varied shift pattern.