Application deadline date has been passed for this Job.
This job has been Expired
Health & Safety Manager
Post Date:

14th April 2022

Views

824
0

Applications
Job Description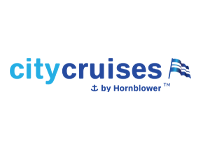 City Cruises – London
Up to £45,000 a year
City Cruises UK is part of the City Experiences division of the Hornblower Group, a global leader in world-class experiences and transportation services. We operate public dining and sightseeing cruises as well as private charters for corporate events, birthday parties, weddings, or other special occasions across London, Poole and York.
The Health and Safety Manager position will ensure that City Cruises UK provides a safe-working environment, which ensures Health and Safety legislative compliance. This role will provide consistently high standards, guest service and employee engagement. This position will drive safety forward across the organisation.
ESSENTIAL DUTIES & RESPONSIBILITIES
Overall responsibility for the safety of all employees and contractors when carrying out their day-to-day activities at City Cruises.
To advise the Directors and Managers on all safety, health and welfare matters to ensure the Company complies with its statutory obligations
Understand the application of the Health and Safety at Work, etc. Act 1974 and other legislation relevant to the Companies business
Develop and execute health and safety plans in the workplace according to legal guidelines. Ensure that all staff are aware and operate to the correct safety levels
Prepare and enforce policies to establish a culture of health and safety. Ensure that all "assessments" are conducted and reviewed at relevant intervals and to update records accordingly
Evaluate practices across the organisation relating to procedures and facilities to assess risk and adherence to the law
Conduct training and presentations for health and safety matters and accident prevention
To undertake all risk assessments as required
Monitor compliance to policies and laws by inspecting employees and operations
Inspect and observe equipment and machinery to possible unsafe conditions then notify
Work with the companies Designated Person to Investigate accidents or incidents to discover causes and handle worker's compensation claims
Keep up to date with changes in current legislation and to bring to the attention of the Directors responsible with relevant new legislation.
Recommend control measures and advise on the standard of P.P.E. issued to employees. Oversee the purchasing of all PPE and manage the budget accordingly.
Conduct health and safety inspections and prepare reports of all the company's operations.
When a safety matter is identified, contact the Operations Director and department Director/Manager responsible and recommend actions needed to rectify the situation. Work with the department to correct the matter.
To notify the Operations Director if the corrective action agreed after any workplace inspection is not implemented by the arranged date.
Carry out investigations into all accidents and near-miss incidents and to record the Findings on the relevant forms.
Advise the Directors of all incidents reportable under R.I.D.D.O.R. Report such incidents to the Hornblower group.
Manage staff training/certification as required to meet the standards imposed by Legislation, Approved Codes of Practice, or H.S.E. guidance.
To set a personal example by wearing appropriate personal protective clothing/equipment and
Observing all safety requirements/procedures.
To work across all City Cruises UK locations.
Be an Ambassador for our RESPECT Service System
Other Ad-hoc duties as required
REQUIREMENTS & QUALIFICATIONS
Proven experience as Health and Safety manager
Understanding of legal health and safety guidelines
Ability in producing reports and developing relevant policies
Good knowledge of data analysis and risk assessment.
Excellent organisational and motivational skills
Outstanding attention to detail and observation ability
Exceptional communication and interpersonal abilities
Valid qualification in occupational health and safety
Job Types: Full-time, Permanent
Salary: Up to £45,000.00 per year
Benefits:
Additional leave
Company pension
Cycle to work scheme
Employee discount
Referral programme
Sick pay
Store discounts
Schedule:
8 hour shift
Monday to Friday