Application deadline date has been passed for this Job.
This job has been Expired
Heritage & Environment Manager
Post Date:

16th September 2022

Views

700
0

Applications
Job Description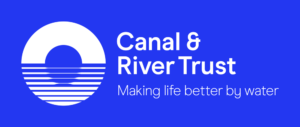 Closing Date 30/09/2022
Position Type Permanent FT
Function Operations
Advertised Salary Up to £56,400 Inclusive of allowances
Job Purpose
We are the charity who look after and bring to life 2,000 miles of waterways across England and Wales, because we believe that life is better by water. Every role across the Trust plays its part in transforming our canals and rivers into spaces where local people want to spend time and feel better, bringing wellbeing benefits to millions.
The London and South East region is looking for a Heritage & Environment Manager to join our team.
This is an exciting period for London & South East region as we continue to build an outstanding team to deliver our ambitions whilst engaging and growing our customer & stakeholder relationships.
The Heritage & Environment Manager heads a regional, multi-disciplinary team to locally lead on the Trust's protection, improvement and promotion of the built and natural environment of the waterways, and provision of professional environmental and heritage services. Through your strong and engaging leadership you, and your team, will provide expert advice, guidance and training, to deliver regional plans and programmes through the Trust's heritage and environmental assets, contributing to the Trust's vision of waterways and wellbeing for everyone.
This is a full time role (37 hours), based working from home. You must be based in London & South East as you can expect to travel to our London & South East sites and hub in Little Venice, Paddington, 2-3 days per week. The role offers car cash allowance due to the expectation to travel across the region to fulfil your role.
Find out more about the region here.
Knowledge, Skills/Qualifications & Experience
About the role:
As direct manager for a team of 6 environmental and heritage professionals, you will report directly to the Regional Director for London & South East, and play an active role as a member of the regional operations leadership team. You can expect a large proportion of you time to be focused on planning, pollution and compliance related activities. In this leadership role you will work with colleagues, external stakeholders and with consultants to develop and implement operational strategic programmes and respond to arising issues swiftly and collaboratively. This is a hands-on role in a busy environment where you will effectively plan and prioritise your team's activities and project delivery, whilst getting the admin done too.
Key accountabilities:
Support and contribute to the development and implementation of relevant management Strategies for our heritage, vegetation, dredging and environmental assets to protect, maintain, and where appropriate, enhance their condition along with their performance for the customer.
Provide informed advice, guidance and support to Trust departments operating within the region covering the proper conservation and maintenance of heritage and environmental assets and the wider historic and natural environment, to ensure high standards of work are delivered.
Engage and liaise with external stakeholders around the regions heritage and environmental compliance, local issues and strategy, managing expectations and informing priorities.
Where necessary, commission 3rd parties to deliver advisory and other services related to the achievement of the Trust's objectives, managing value for money and delivery in line with the Trust's standards
Negotiation with regulators and completion of consenting processes for the delivery of the Trust's objectives.
Support and contribute to the ongoing development and implementation of an environmental management system, ensuring maintenance of appropriate levels of environmental training & competency in the region. Monitor and report compliance with the Trust's environmental management system and promote the use of best practice.
Responsible for growing volunteering within the team
Supporting corporate targets on raising public awareness of and support for the Trust especially through interest in our environmental and heritage assets
Support external engagement and fundraising to secure additional resources for the Trust, especially through interest in our environmental and heritage activities.
Locally support programmes of engagement with customers, volunteers, stakeholders and the general public to promote the value of waterways and the work of the Trust to increase the Trust's influence and secure additional resources for our heritage and environmental work.
Knowledge, experience & skills:
Due to the technical nature of this role we are looking for you to be degree qualified, or equivalent experience, in a relevant heritage or environment discipline with proven post qualification (Chartered or equivalent) experience in legislative compliance, heritage or natural environmental conservation within a business environment. Ideally you will also be a full member of relevant professional institution, e.g. RICS, IFA, IHBC; CIEEM, CIWEM, CIWM, IEMA, with chartered status.
Additionally you will have the following:
Experience of line management of multi-disciplinary teams,
Ability to work under pressure, with a sense of urgency and ability to effectively prioritise & delegate a high workload and incoming requests for yourself and that of the team
Experience of operating within a customer service environment
Strategic and pragmatic approach in response to arising issues.
Strong influencing skills and able to negotiateeffectively with internal and external stakeholders
Knowledge of, and practical experience of operating within regulatory frameworks
Attention to detail
Understanding of internal governance processes and financial controls and systems of compliance
Closes: 30 September 2022
Interviews: 11 & 12 October 2022
To apply please click the Apply link on this site and complete your application form & upload your current up to date CV.
If you have any questions, please contact crt.recruitment@canalrivertrust.org.uk
What We Offer
In addition to your total salary up to £56,400 (includes London allowance & car cash allowance). You will also have access to a generous contributory DC Pension Plan and excellent annual holiday entitlement. More information on our benefits can be found here.
We aim to represent the diverse communities we are part of and welcome applicants from across all sectors of the community. We strongly believe that a diverse workforce brings with it a diversity of ideas, thinking and ways of working which enhances what we do. All candidates will be treated on the basis of their merits, skills and abilities and solely by being assessed against the requirements for the job. Many of our vacancies can be considered for people who wish to work flexibly, job share or part time.