Application deadline date has been passed for this Job.
This job has been Expired
HR Advisor
Post Date:

5th January 2023

Views

656
0

Applications
Job Description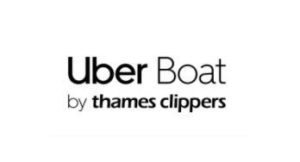 Salary
£40,000 a year plus benefits
Contract Type
Permanent
Hours of Work
40 hours a week, Monday to Friday
Location
Thames Clippers – Clipper House, Trinity Buoy Wharf, Poplar, London E14 0JY
Closing Date
Tuesday 17th January 2023
Full Description
Uber Boat by Thames Clippers (UBTC) are looking for a People Advisor to support our People and Culture Partner in ensuring a 'Best in Class' experience is delivered to all our people across all areas of the business.
You will support our people managers, Head of Departments, and business leaders to deliver this experience and help to bring the best out in their teams, ensuring we lead and manage with an inclusive management style, living our values and helping to shape our culture.
You'll provide a first line of support to people managers and employees, providing advice, coaching and support across the entire business, maintaining and improving both the HR practices and processes across the business.
You'll also lead on basic Employee Relations matters, specifically but not limited to disciplinaries, grievances, welfare support, absence management and performance management
Whilst assisting in managing the HR inbox, you'll respond to queries and requests and provide a proactive service to our people.
We're looking for someone with relevant HR experience to assist our People and Culture Partner with building employment relationships and experience through engagement, recognition, and inclusivity initiatives.
You'll be organised with proven time management skills and the ability to manage a varied and changeable workload.
With a proven ability to work effectively as part of a team you'll be able to establish good professional relationships with colleagues at all levels and be someone who is trusted.
You'll be committed and agile in your approach to work and able to work under pressure whilst maintaining empathy.
You'll keep yourself up to date with any changes to Employment Law and have a good understanding of legislation.
We'll give you all the training you need regarding our systems as well as a thorough induction on how we work at Uber Boat by Thames Clippers, so you will be set up for success.
Where: You'll be based at our offices at Clipper House, Trinity Buoy Wharf, London E14 0JY, a short walk from Canning Town tube or a hop across the river on our staff boat, from North Greenwich tube. We offer flexible start and end times and welcome flexible working conversations.
So why apply?
Uber Boat by Thames Clippers are London's leading River Bus service. Our fleet of high-speed catamarans provide commuters and sightseers with a unique way to travel around the capital. We carry around 5 million passengers a year and currently employ around 470 people, which is set to increase over the next few years.
UBTC is an entrepreneurial and inclusive organisation where we respect and value everybody's contribution. We empower and trust our people to do the right thing. We strive to be excellent in everything we do, and it is our people that help to make our business a great place to work. There is real potential for internal development and promotion within our business and internal succession is one of our core principles.
Our commitment to inclusion
We are committed to fostering a diverse and inclusive workforce. We believe in equality of opportunity for all and our approach to recruitment and selection is fair, open and based purely on merit. Applications from individuals are encouraged regardless of age, disability, sex, gender reassignment, sexual orientation, pregnancy and maternity, race, religion or belief and marriage and civil partnerships. If you require reasonable adjustments in any recruitment process with us, please make us aware.