Application deadline date has been passed for this Job.
This job has been Expired
Licence Support Officer - London central
Post Date:

16th September 2022

Views

692
0

Applications
Job Description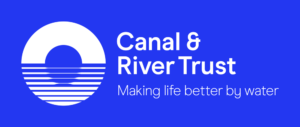 Closing Date 25/09/2022
Position Type Permanent FT
Function Operations
Advertised Salary £33,145 including allowances
Job Purpose
Full time – 37 hours per week
London – Central
We are the charity who look after and bring to life 2,000 miles of waterways across England and Wales, because we believe that life is better by water. Every role across the Trust plays it's part in transforming our canals and rivers into spaces where local people want to spend time and feel better, bringing wellbeing benefits to millions.
We are looking for highly organised, effective communicators experienced and skilled in resolving difficult situations with sensitivity and care to join our Boat Licence Customer Support in our London & SE Region. Based remotely, working from home, you will be required to attend your local hub at Little Venice/Paddington regularly for team meetings and collaborative working. Click on the link to find out more about out London & South East Team & Work
Central, Little Venice, W2 6ND – The role will be based working from home, with an expectation to attend our Little Venice Hub for regular team and collaboration meetings. Working hours are 37 hours per week, with occasional weekend working. You will also be required to attend our Milton Keynes hub from time to time.
The role presently covers the Regent's Canal and Paddington Arm at Little Venice and Paddington, through Central London to Limehouse Basin – however you will be required to work in other areas in the region from time-to-time due to the itinerant nature of boating, and to provide cover for team member absences.
Find our more about the role by reading Day in the Life – License Support Officer by Leiam Walsh.
Licence Support Officer operates from both the office and out on site and is responsible for a high level of customer contact with boaters within their defined geographical area to minimise licence evasion and maximise compliance with the licensing terms and conditions in an efficient and effective manner. You will be in a highly visible and accessible role, working alone at times. Our London & South East LSO's provide support or cover across other areas in the London & South East region from time to time, so your flexibility will be required.
Knowledge, Skills/Qualifications & Experience
About the role
Within our London & South East region we have an increasing number of boats registered on our waterways – they are busy, thriving places and we have a vacancy to come and join this diverse and busy team to support our customers and our operations. In this role you will be working with customers where a structured approach is required in an environment which deals with sometimes difficult, complex and sensitive issues. Interactions could be face to face, over the phone or via written communication, so your communication skills are very important to us and to you effectiveness in this role.
Key Accountabilities:
Where boats remain unidentifiable, unlicensed or non-compliant with their terms and conditions ensure they are dealt with appropriately and efficiently in line with our processes, and where necessary give evidence on behalf of the Trust at court and/or be involved in the physical removal of boats from Trust waters.
Support early identification of potential vulnerabilities, equalities issues and other factors which may affect compliances and ensure these are progressed in accordance with the Trust's processes and where necessary working with external support agencies (e.g. Waterway chaplains).
Communicate effectively with a wide variety of customers, colleagues and other stakeholders on often very complex issues. This will involve using both written and verbal communication skills as well as face to face meetings both in the office environment and whilst out on site.
Review data, liaise with other colleagues and, where necessary carry out customer contact in line with agreed processes to minimise licence evasion and non-compliance with licensing terms and conditions.
Ongoing recording, monitoring and progression of cases, ensuring they are escalated where necessary in line with the agreed processes.
Contribute to the continual improvement of processes and policies used and support the identification of key areas which can help improve the effectiveness and efficiency of the team.
Displaying the Trust values and behaviours at all times
Ensuring that diversity and inclusion are integrated into all aspects of Trust life and promoting inclusion by challenging behaviour, practices, actions, or decisions that are counter to the objectives of the Trust's policies and values.
About you
In this role you will be working with customers where a structured approach is required in an environment which deals with often difficult, complex and sensitive issues. Interactions could be face to face, over the phone or via written communication. You will be in a highly visible position and accessible to our customers and visitors across your area. You will be a self aware individual who has the sensitivity to consider others, assess situations effectively and communicates with respect and care at all times.
Can demonstrate experience working with complex customer needs in a similar/transferable environment (such as housing, social care, etc)
Can demonstrate experience managing sensitive case-work effectively and within compliance guidelines
Computer literacy – much of our work is conducted using Microsoft Office products such as Word, Excel, MS Teams & Outlook, local system training will be given however proficiency in MS Office products is essential.
A basic knowledge of the requirements of the Data Protection Act and Equality Act and an appreciation for GDPR requirements
Effective communicator, both verbally and in writing with a wide variety of stakeholder, including court appearances and user group forums.
Able to work under own initiative, attention to detail and ability to deliver results in challenging situations.
Excellent team working skills, a logical thinker and problem solver
Highly organised and calm under pressure.
Driving licence essential – driving is integral to the role and car cash allowance is paid.
Helmsman/deckhand qualification (possibly BML) may be an advantage for areas where a patrol boat may be operated – training can be given
Competent awareness and understanding of relevant Acts, Bye Laws and licensing terms and conditions, affecting Canal & River Trust may be an advantage
Knowledge of Canal and River Trust computer systems and basic knowledge of Canal and River Trust policy, principals & standards may be an advantage.
If you have any questions about this role, please contact CRT.recruitment@canalrivertrust.org.uk
What We Offer
The advertised total salary for this role £33,145. This is based on an annual base salary of £24,465 plus car cash allowance & inner London allowance. We also offer a competitive contributory DC Pension scheme arrangement, and numerous other employee benefits, including several salary sacrifice benefits. Click here to find our more about Our benefits
At the Trust we care passionately for our waterways, and as importantly, for those who look after and use them. We strongly believe that a diverse workforce brings with it a diversity of ideas, thinking and ways of working which enhances what we do as a Trust.
We are striving to represent the diverse communities that we are a part of. All candidates will be treated on the basis of their merits, skills and abilities and solely by being assessed against the requirements for the job.
Find out more about the work we do on our website: https://canalrivertrust.org.uk/about-us