Application deadline date has been passed for this Job.
This job has been Expired
Marine Training Manager
Post Date:

15th May 2023

Views

492
0

Applications
Job Description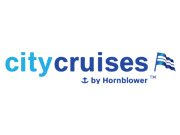 Salary
£45,000 a year
Job type
Full-time Permanent
Shift and schedule
Weekend availability, Flexitime, Monday to Friday
About Us
City Cruises UK is part of the City Experiences division of the Hornblower Group, a global leader in world-class experiences and transportation services. We operate public dining and sightseeing cruises as well as private charters for corporate events, birthday parties, weddings, or other special occasions across London, Poole and York.
About You
The Marine Training Manager will ensure the ongoing development of all of our staff whilst meeting the legal, technical and competency requirements. Within this role, you will also identify, design, deliver, evaluate and audit training activities across the organisation.
Responsibilities
Develop and implement Boat and Cabin crew training programmes that meet ISM standards whilst ensuring the highest level of safety and quality.
Actively monitor the valid status of boat crew certificates, training records and external audit agencies (MCA/ RYA) frequently.
Produce and control the training budget for the Operations department, manage and operate training requirements within budget and always to the best training delivery methods.
Liaise with HR in screening successful applicants to determine if they have the relevant qualifications for the job roles.
Formulate technical training strategy and technical development based on both business and technical staff requirements.
Produce training materials, manuals, programmes and documentation for each course offered.
Carry out Training Needs Analysis for each training course.
Develop and implement internal training programmes to cover induction, safety of crew on board vessels, SMS and ISM compliance.
Ensure CPD for the entire operation.
Be the first point of contact for external agencies relating to all training requirements
Actively participate with the Head of Operations to ensure a successful apprenticeship scheme.
Develop and then promote the RYA Training Centre to become a cost-effective part of the business.
Develop and implement regular refresher training to all crew across all subjects to excellence standards.
Develop courses to STCW95 standard and achieve MCA approval and accreditation.
Liaise with Operations Management and DP to ensure that any changes to SMS, service provision, legislation or company working practices are understood and delivered to all crew.
Motivate, lead and direct all newly recruited crew members.
Liaise with all departments as is necessary.
Act as a role model to staff and forge professional and effective working relationships with others, in order to maintain and develop City Cruises reputation.
Actively share knowledge, promote and encourage a learning and coaching environment which will enable staff to provide an exceptional service to our guests.
Perform occasional Duty Operations Manager shifts when required (week or weekend)
Actively evaluate crew onboard vessels and document progress accordingly.
Be an Ambassador for our RESPECT Service system
Perform any other duties as required
Requirements
Qualified Yachtmaster CoC (commercially endorsed)
To be the Principal for RYA School
Boat Masters Licence
A good understanding of the Health & Safety and legislative requirements of a business
Proficient in IT – Microsoft Word, Excel, Outlook and PowerPoint
Experience and/or knowledge of MCA and PLA regulations for the River Thames
Desirable
Teaching/ Training qualification
Educated to a Degree Level
RESPECT Values
Respect We will value, appreciate and respect each other. We will foster diversity and inclusivity.
Environment We will Respect our Planet. We will conserve, protect and educate. We will practice environmental stewardship.
Safety #1 We will think and work safely. We will follow safety standards and instructions. We will create a safe and secure workplace.
Professionalism We will conduct ourselves professionally. We will take responsibility for our actions. We #will own the problem until it is solved.
Exceed We will continuously improve. We will exceed standards and expectations.
Communication We will be open and honest. We will choose a respectful approach. We will share information with others effectively.
Teamwork We will exist to serve others. We will anticipate the needs of others. We will have fun and practice "enthusiastic friendliness".
Job Types: Full-time, Permanent
Salary: £45,000.00 per year
Benefits:
Additional leave
Company pension
Cycle to work scheme
Discounted or free food
Employee discount
Flexitime
Referral programme
Sick pay
Schedule:
Flexitime
Monday to Friday
Weekend availability
Application question(s):
Do you have authorisation to work full time and permanently in the UK?
What are your salary expectations?
Work Location: In person