Application deadline date has been passed for this Job.
This job has been Expired
Night Operative/Deputy Supervisor
Post Date:

13th December 2022

Views

627
0

Applications
Job Description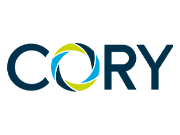 The holder of this role will provide an important function that directly contributes to the night working and smooth running of the Walbrook Wharf Transfer Station through various operational duties and responsibilities.
Key Role Elements:
To be in charge of operating (and being responsible for the safe operations of) the plant equipment and to carry out daily safety and maintenance checks.
To assist vehicles delivering waste in order to keep queuing of waste delivery vehicles to a minimum.
To ensure ISO containers are loaded to their optimum capacity.
To regularly inspect containers for capacity and to notify the Site Supervisor when containers require emptying.
To control as far as possible odour, dust, noise, and litter within the transfer station and to ensure all parts of the transfer station are kept in a clean and tidy condition.
To take care for the health & safety of himself and of other persons who may be affected by the individuals acts responsibilities.
To cover for the Supervisors where necessary, this will include day shifts for training and when operations require
The Person:
The individual we are looking for will be able to demonstrate the following knowledge, skills and
experience:
First class organisational skills
Proven Team Player
Excellent communication skills
Mobile Plant experience preferred
Other Information:
Shift pattern:
Monday – Friday
21:00 – 06:00
If you would like more information on the role or wish to apply for this position, please contact Harry Dilworth on 0207 329 6721, or email harry.dilworth@corygroup.co.uk
Please send your CV to Harry Dilworth marked Private and Confidential with the ref: WW-OP clearly marked on the envelope. The address is: Cory Group, Upper Thames Street, London, EC4R 3TD.
Closing date for this vacancy is: 16 December 2022
Cory operates an Equal Opportunities Policy