Application deadline date has been passed for this Job.
This job has been Expired
Payroll Administrator
Post Date:

5th January 2023

Views

650
0

Applications
Job Description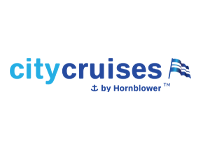 City Cruises
London SE1 • Hybrid remote
£30,000 a year – Full-time
Qualifications
Payroll: 1 year (Preferred)
Administrative: 1 year (Preferred)
Full Job Description
If you are a payroll professional, looking for a new opportunity to apply, develop and grow your knowledge and experience then joining our supportive and sociable team will give you the opportunity to do that.
We are looking for a new Payroll Administrator to join us, with the chance to work 2 days from home and support the payroll function of the business. Taking responsibility for preparing payroll timely and accurately to provide to a payroll bureau for processing and be the main point of contact in relation to payroll queries. The role requires working to strict deadlines and communicating regularly with employees, department managers and the payroll bureau. The role also includes some general and HR administration responsibilities.
About Us
City Cruises UK is part of the City Experiences division of the Hornblower Group, a global leader in world-class experiences and transportation services. We operate public dining and sightseeing cruises as well as private charters for corporate events, birthday parties, weddings, or other special occasions across London, Poole and York.
Essential Duties & Responsibilities
Accurate and timely monthly Payroll preparation for approximately 280 City Cruises employees in peak season across three business locations.
Payroll Bureau relationship management. Checking payment reports and highlighting any inaccuracies.
Action all necessary work in relation to the payment of wages, statutory payments and deductions, and general absence as per company policies and legislation.
Administer employee pension and benefit schemes.
Liaise with departmental managers in relation to information relevant to the payroll function.
Processing time sheets for hourly paid employees, overtime, pay adjustments and other necessary amendments.
Main point of contact for all payroll related queries. Confidently provide advice to stakeholders on payroll and HR policy, processes, and procedures.
Maintain leave and absence records for all employees across the company.
Maintain, review, and revise administrative procedures within the department with a commitment to continuous process improvement.
To ensure that all information of a confidential nature gained in the course of duty is not divulged to employees/third parties. Supporting the HR department with general administrative duties.
Requirements and Qualifications
Essential experience
1-2 years' experience of end-to-end payroll processing experience.
1-2 years HR and/or general administrator experience.
Desirable Experience
Experience of working with outsourced payroll providers.
Payroll/HR qualification and/or professional body membership.
Experience of working in the leisure/hospitality sector with understanding of hourly paid employee intricacies
Skills & Attributes
Excellent numerical and communication skills, both written and verbal.
Excellent attention to detail.
Flexible "can do" attitude with the ability work well under pressure.
A willingness to take ownership of tasks/projects with the ability to pro-actively address any deficiencies and make suggestions for improvements.
Exceptional organisational and administrative skills.
Strong time management, flexibility, and multitasking ability.
Team player with strong interpersonal and people skills with positive outlook.
Excellent IT and computer skills and experience of payroll software/HRIS.
Proficient in the use of Microsoft applications including Excel, Outlook, Word etc.
Ability to develop key relationships with important stakeholders.
Collaborative influencing and persuasive skills.
Proactive and commercially minded.
Ability to handle confidential information appropriately.
Personal responsibility for keeping abreast of current and future legislative developments to ensure payroll processes remain compliant.
A passion and commitment to developing a long-term career within Payroll.
Ability to perform manual payroll calculations regarding PAYE, NIC, Pension etc.
Benefits:
Employee discount
Work from home
Schedule:
Ability to commute/relocate:
London, SE1: reliably commute or plan to relocate before starting work (required)
Experience:
Payroll: 1 year (preferred)
Administrative: 1 year (preferred)
Work Location: Hybrid remote in London, SE1