Application deadline date has been passed for this Job.
This job has been Expired
Pier Manager
Post Date:

8th August 2022

Views

814
0

Applications
Job Description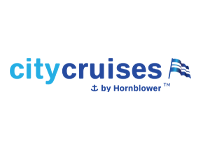 Salary
Up to £30,000 a year
Job type
Full-time
Full Job Description
Position Summary
City Cruises UK is part of the City Experiences division of the Hornblower Group, a global leader in world-class experiences and transportation services. We operate public dining and sightseeing cruises as well as private charters for corporate events, birthday parties, weddings, or other special occasions across London, Poole and York.
The Pier Manager will manage the retail sales and customer service delivery at City Cruises pier locations. Ensure that the pier staff are sufficiently trained and managed to deliver the customer experience to meet revenue budget targets and deliver a safe customer service to our customers.
Essential Duties & Responsibilities
Retail revenue sold at the Pier. Sales and revenue pier outlet as measured against budget.
Customer service delivery to agreed standards at pier location.
Management of recording data on time performance of the service against schedule.
Management of refunds process at piers.
All operational matters relating to the day to day running of the pier location including, staff and retail systems.
Participate in regular communication to the and Head of Piers on issues relating to the piers.
Work and liaise with other managers and team members to resolve any issues as soon as possible.
Develop staff within direct team to deliver the required customer experience.
Work with other managers to develop regular staff incentives to improve sales.
Retail sales revenue against budget (Weekly/Monthly/Annual).
Measurement of cancellation revenue/numbers (Weekly/Monthly/Annual).
To be a key holder for a nominated ticket box and to respond to alarm calls outs on behalf of the Company.
Dispatch of City Cruises boats from the piers according to the operational schedule.
To be responsible for the sale and reconciliation of third party attraction tickets.
To engage, brief and train existing team in new customer experience expectations and ensure key KPIs are captured in NPS scoring feedback.
To measure and report the performance of all new initiatives against plan and budget.
To develop relationships with key LRS management representatives and pier controller.
To create written briefs to the team and provide training to the team on the new initiatives and processes
To train staff on all aspects of POS system
Requirements & Qualifications
Education Level/Qualifications Required:
Educated to GCSE's or equivalent
Experience Required:
Experience in managing a team and rotas.
Experience in Customer Services working with crowd control.
Worked in a sales environment
Hospitality experience
Knowledge of the Travel & Tourism industry
Skills Required:
Respect your colleagues and City Cruises customers
Approach everything with integrity with what you do
Deliver excellence through profit, customer satisfaction and living our City Cruises values
To be flexible in carrying out your duties at any of the company's locations, offices or departments and fulfill other tasks that fall within your post as required
Job Type: Full-time
Salary: Up to £30,000.00 per year
Schedule:
12 hour shift
Weekend availability
Ability to commute/relocate:
Bermondsey: reliably commute or plan to relocate before starting work (preferred)
Application question(s):
Do you have experience of working in sales?
Do you possess experience of working within the hospitality, travel and tourism industries ?