Application deadline date has been passed for this Job.
This job has been Expired
SB Gladys Mate
Post Date:

19th December 2022

Views

889
0

Applications
Job Description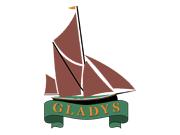 Exciting career development opportunity – SB Gladys Mate, £32k per annum
A new and exciting career development opportunity has opened to join us as the permanent Mate on the fully restored 1901 Thames Sailing Barge Gladys. The successful candidate will have access to follow the two-year Boatmaster Apprenticeship training programme leading to the Boatmaster Licence plus additional qualifications. This a perfect opportunity to crew a traditional sailing vessel whilst gaining the experience and formal training to achieve your Boatmaster qualification.
Our new Mate will work onboard SB Gladys, primarily in Central London and the Thames Estuary area and may occasionally operate in other areas (e.g. The Solent).
You must have experience working on a deck of vessels, including mooring, anchoring, and locking operations.
Time will also be afforded to sail onboard other sailing vessels to gain wider sailing experience.
Click here to apply for this role. Please note the desired start date for the successful candidate is 20th February 2023. Details of the national Boatmaster apprenticeship programme can be found here: https://www.thamesacademy.london/apprenticeships/
If you like the sound of this development opportunity and wish to further your career, we'd love to hear from you.
Mr. Andy Spark
Ship Manager – SB Gladys andy.spark@allied-mills.co.uk
Careers page: https://www.alliedbakeries.co.uk/work-for-us.html