Application deadline date has been passed for this Job.
This job has been Expired
Senior Legal Counsel
Post Date:

2nd November 2022

Views

774
0

Applications
Job Description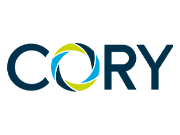 Reports to: General Counsel
Flexible working: Combination of working from home and office working, with expectation of at least 3 days in the office due to nature of the role but can work around family commitments such as school drop-offs. Will consider someone who wants to work part time (min. 3 days). Standard working hours but may require more at peak times if a major transaction is occurring.
Location: Moorgate, London
About Cory
Cory is one of the UK's leading resource management, recycling, and energy recovery companies. With a rich history of working on the Thames since the 1800s, we operate one of the UK's largest and most efficient Energy from Waste (EfW) facilities.
Through our river-based waste transfer stations and using our fleet of tugs and barges, we transport c. 780,000 tonnes of London's residual waste annually down the Thames to our EfW facility in Belvedere, where we process the waste to generate enough low carbon, baseload energy to power the equivalent of 160,000 homes. Metals are extracted from the resulting bottom ash and recycled, and the ash and other by-products from the process used in the construction industry, contributing to the UK's circular economy.
We also operate a materials recycling facility, processing c. 70,000 tonnes of dry mixed recycling per year, and manage civic amenities sites for local boroughs. Our sustainable business strategy is focused on three priority areas: moving to net zero; caring for the local environment and the River Thames; and our people and local communities.
To help meet London and the South East's waste treatment capacity gap, we are currently developing a second EfW facility adjacent to our current one, that will process a further c. 650,000 tonnes of waste which would otherwise have been sent to landfill/export. We intend to begin construction in Q1 2023.
We have also announced an ambitious carbon capture project to develop the world's largest single site EfW carbon capture facility, with an aim to capture 90% of the carbon emitted from our EfW facilities – a significant contribution to the UK's net zero target. As part of this project, we are exploring hydrogen production and EV/hydrogen fuelling stations in order to decarbonise marine and road transport. We are intending to submit a Development Consent Order for this project in Q3/4 2023.
Other projects being undertaken throughout 2023 and beyond include the Riverside Heat Network with Vattenfall, property redevelopment, and the refinance of a capex facility.
Cory provides rewarding and fulfilling careers for a diverse team of employees, ensuring excellence in performance. We are proud to employ people who are highly committed and passionate about what they do. We're committed to our values of One Team, Care & Respect and Working Sustainably.
POSITION DESCRIPTION – SENIOR LEGAL COUNSEL
Scope
You will need to get stuck in and be across every aspect of the business – often as much in a 'problem solving / get things done / challenge others' mode as in 'legal' mode.
The scope will include:
Providing legal, strategic and commercial advice and challenge to the business, particularly the Executive Leadership Team, other senior employees and managers
Both complex and simple negotiations with commercial counterparties and other key stakeholders, and associated contract drafting and reviewing
Building great relationships
Problem solving
Instructing and managing external law firms
Training the business on matters such as contracts and procurement, legal and business ethics matters (ABAC, Modern Slavery, anti-facilitation of tax evasion, data protection etc)
Assisting with the implementation of systems and processes to comply with laws and regulations (e.g. review of policies and procedures, codes of conduct, contract template updates)
Keeping a watching brief on legislative and regulatory developments
Experience required
Inhouse experience (including secondment)
6-8 years PQE
Drafting, reviewing and negotiating commercial contracts, especially engineering & construction, operations, maintenance, consultancy agreements
Infrastructure, utilities and/or energy experience a plus
General experience providing advice and support in other areas e.g: tenders/procurement, finance, HR, IT, disputes, planning and regulation, disputes and litigation, property, ethics and compliance, company secretarial, training, miscellaneous other matters that crop up in a business
No need to be UK qualified, but if not should come from another common law jurisdiction
If you are interested, please send your CV (no more than two pages) and a one page cover letter to joinus@corygroup.co.uk by Friday 18 November 2022
Salary and benefits information available on request