Application deadline date has been passed for this Job.
This job has been Expired
Senior Talent Manager
Post Date:

5th May 2022

Views

795
0

Applications
Job Description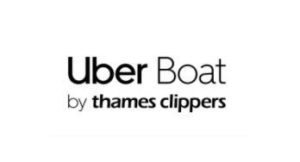 Salary
£47,500-50,000 a year plus benefits
Contract Type
Permanent
Hours of Work
40 hours per week, Monday to Friday with flexible start and end times.
Location
Thames Clippers – Clipper House, Trinity Buoy Wharf, Poplar, London E14 0JY
Closing Date
Wednesday 18th May 2022
Full Description
Uber Boat by Thames Clippers are looking for a Senior Talent Manager to lead all things recruitment, onboarding and succession planning of their current and future talent.
Partnering with business and department leaders you'll support them to deliver a 'Best in Class' employee experience at all stages of recruitment and onboarding activities through to future development and succession, empowering our people managers to lead and manage with an inclusive management style, living our values and helping to shape our culture.
You'll be able to manage potentially 15+ recruitment campaigns at any one time; both frontline volume campaigns as well as office based roles. You'll work alongside hiring managers advising on job descriptions, advertising on appropriate diverse channels, including social media, and managing candidates on our ATS, inviting candidates to interviews, creating interview scripts and supporting managers with hiring decisions and managing all offers.
You'll also oversee the onboarding, succession planning and employee experience focused L&D offering and line manage our L&D Manager and People Coordinator.
Whilst developing relationships with relevant local business groups, schools, universities and networks with a focus on creating a diverse talent pipeline, you'll also collect and monitor diversity information for all new applications and continuously analyse data to encourage diverse applicants at every point.
We're looking for a hands-on recruitment subject matter expert who comes from an in-house role, with experience of managing high volume recruitment in a fast-paced environment. You'll have experience of running assessment centres and have a broad knowledge of assessment techniques.
With experience of managing and motivating people, you'll develop your team to ensure you get the best out of them.
You'll be up to date on legislation and best practice and have a good knowledge of diversity and inclusivity within recruitment, including using data and trends to form business decisions.
You'll have great influencing skills and be able to build strong working relationships with both internal and external stakeholders. A strong communicator, you'll have excellent written communication with a flair for advert copy.
You'll also need to be able to juggle multiple tasks at any one time, prioritising daily and act with a sense of urgency.
We'll give you all the support and training you need regarding our systems as well as a thorough induction on how we work and the culture at Uber Boat by Thames Clippers, so you'll be set up for success.
Where: You'll be based at our offices at Clipper House, Trinity Buoy Wharf, London E14 0JY, a short walk from Canning Town tube or a hop across the river on our staff boat, from North Greenwich tube.
So why apply?
Uber Boat by Thames Clippers are London's leading River Bus service. Our fleet of high speed catamarans provide commuters and sightseers with a unique way to travel around the capital. We carry around 5 million passengers a year and currently employ around 470 people, which is set to increase over the next few years.
We are an entrepreneurial and inclusive organisation that was voted "Employer of the Year" at the 2017 London Transport Awards. There is real potential for internal development and promotion within our business and internal succession is one of our core principles. Our values: Trusted to do the Right Thing, Great Place to Work, Be Excellent and Respect allow our employees to excel in their careers with us and be Best in Class, Always.
Our commitment to inclusion
We are committed to fostering a diverse and inclusive workforce. We believe in equality of opportunity for all and our approach to recruitment and selection is fair, open and based purely on merit. Applications from individuals are encouraged regardless of age, disability, sex, gender reassignment, sexual orientation, pregnancy and maternity, race, religion or belief and marriage and civil partnerships. If you require reasonable adjustments in any recruitment process with us, please make us aware.