Application deadline date has been passed for this Job.
This job has been Expired
Ship Repair Services Barge Yard Supervisor
Post Date:

13th December 2022

Views

643
0

Applications
Job Description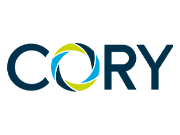 The primary purpose of this role is to provide Day to Day Support & Assistance to the Cory Gravesend Barge Yard Manager to allow for effective and timely repair and maintenance of both the Cory company Tug and Barge Fleet, 3rd Party Projects and the efficient operation of the Yard. The supervisory aspect of the role is on top of being the lead multi-skilled operative (MSO) on site.
Core responsibilities as lead MSO
Ship repair – Spraying/Painting/HP washing/Cleaning/Stoking/assisting Welders and Fitters and other tasks as directed by Yard Manager.
Lifting Operations – Slinging/signalling/equipment
Plant operator – Telehandler/Cherry picker/Cranes/MEWPS/HP Washer/Sprayer.
Yard Maintenance – Slipways/Plant/assisting Welders and Fitters.
Adherence to all relevant legislation.
Hazard reporting.
Additional supervisory responsibilities
Main point of contact for other MSOs and act as a Team Leader to all workers.
Oversee and ensure implementation/compliance of all HSEQ/work procedures.
Monitor and maintain PPM Schedules for yard plant and equipment.
Oversee Contractor Management for vessels and on-site projects.
EAM Infor/Focal Point/Intelex use, including but not limited to:

Creating/monitoring/closing Work Orders
Ordering goods/services
Receipting goods/services
Report defects of Yard & Equipment and suggest solutions where possible
Reporting of Observations/hazards and Incidents
Complete action plans

Mentor new staff (all grades).
Essential skills and experience
Ship repair/yard experience.
Paint coverings/spec and application.
Mobile plant operator – Cranes/MEWP/Forks/Telehandler/Cherry picker.
IT – Excel/Word.
HSEQ knowledge – IOSHH/NEBOSHH desirable.
Supervisory skills.
If you would like to apply for this position, please send your CV to steve.ashdown@corygroup.co.uk with the subject heading CSSUP-22.
Closing date for this vacancy is: 20 December 2022
Cory operates an Equal Opportunities Policy