Application deadline date has been passed for this Job.
This job has been Expired
Social Media & Content Manager
Post Date:

15th June 2022

Views

746
0

Applications
Job Description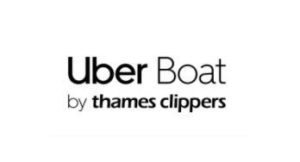 Salary
£34,000-40,000 a year plus benefits, including free travel on our boats
Contract Type
Permanent
Hours of Work
40 hours per week, Monday to Friday with flexible start and end times. Flexible working conversations are welcomed.
Location
Thames Clippers – Clipper House, Trinity Buoy Wharf, Poplar, London E14 0JY
Closing Date
Sunday 3rd July 2022
Full Description
Love social? Passionate about creating great content? Uber Boat by Thames Clippers is looking for a creative Social Media & Content Manager to take our social media presence to the next level! In this exciting new role, you will be joining a small marketing team focused on delivering great marketing to grow brand awareness, passenger footfall on our fleet of high-speed catamarans and create incremental revenue, with our customers at the heart of everything we do. Your eye for detail and passion for prose, photography and video content will make a real difference at this crucial time in the business' growth.
Reporting to the Senior Marketing Manager, you'll be
leading our content strategy, developing a social media plan and creating fantastic content and engagement with Uber Boat by Thames Clippers' commuter, leisure and business audiences across all our social media channels (Instagram, TikTok, Twitter, Facebook, YouTube and LinkedIn)
managing the team's content-focused outputs, including customer e-newsletter deployments, website and blog content creation, monthly internal newsletters, initiating and managing competitions; honing your copywriting and content research skills as well as creating photography and video content
developing an ongoing calendar of organic content that appeals to the existing audience base but also attracts new followers
working with the Senior Marketing Manager and our digital agency, to plan and manage paid social campaigns
social listening and creating monthly reports on the effectiveness of our engagement, identifying trends in customer interactions and producing actionable insights for the ongoing development of our social direction
working with the customer communications team to ensure customer queries are being responded to efficiently and effectively
initiating outreach with online influencers and content creators to promote our brand to the relevant demographics.
We're looking for someone with relevant experience of developing and managing multiple social media channels for business, either agency side or in-house.
With proven success in growing TikTok presence for a brand, you'll ideally have broader marketing and campaign experience and be skilled in Adobe Creative Cloud software including Photoshop, Premier Pro, InDesign or similar, and proficient in using social publishing and analysis tools.
You'll spark creativity, with fresh ideas and a passion for keeping up-to-date with new social trends, adapting where appropriate for our audiences.
You'll have excellent communication skills – whether verbal, written or presentation – and a strong eye for photography. You'll be working with various internal and external teams so being able to build good working relationships and provide clear feedback is vital.
A team player with a positive attitude to work, you'll be self-motivating and have excellent time management skills with the ability to manage and deliver multiple campaigns or projects at any given time. These could all be at varying stages so you'll need to prioritise and manage stakeholder expectations.
The ability to work at pace with a resilient nature to adapt to changing business needs is vital; you need to be able to thrive under pressure.
We'll give you all the support and training you need regarding our systems as well as a thorough induction on how we work and our values and culture at Uber Boat by Thames Clippers, so you'll be set up for success.
Where: We work flexibly from home and our offices at Clipper House, Trinity Buoy Wharf, Poplar, London E14 0JY, a short walk from Canning Town tube or a hop across the river from North Greenwich.
So why apply?
Uber Boat by Thames Clippers are London's leading River Bus service. Our fleet of high-speed catamarans provide commuters and sightseers with a unique way to travel around the capital. We carry around 5 million passengers a year and currently employ around 470 people, which is set to increase over the next few years.
Uber Boat by Thames Clippers is an entrepreneurial and inclusive organisation where we respect and value everybody's contribution. We empower and trust our people to do the right thing. We strive to be excellent in everything we do and it is our people that help to make our business a great place to work. There is real potential for internal development and promotion within our business and internal succession is one of our core principles.
Our commitment to inclusion
We are committed to fostering a diverse and inclusive workforce. We believe in equality of opportunity for all and our approach to recruitment and selection is fair, open and based purely on merit. Applications from individuals are encouraged regardless of age, disability, sex, gender reassignment, sexual orientation, pregnancy and maternity, race, religion or belief and marriage and civil partnerships. If you require reasonable adjustments in any recruitment process with us, please make us aware.