Watch Manager
Post Date:

9th November 2023

Apply Before:

31st December 2023

Views

58
0

Applications
Job Description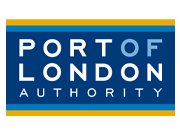 Department: Chief Harbour Master's Department
Reporting to: VTS Manager
Salary: Starting at approx. £66,000 per annum inclusive of allowances
Base: Gravesend
Closing date: Applications will close once all positions are filled
Interview date: Interviews will be held in October and will consist of an initial interview followed by an assessment for those shortlisted.
Who we are:
The Port of London Authority is the statutory harbour authority for the tidal Thames and responsible for 95 miles of the River Thames from the Estuary to Teddington Lock in West London. We work to keep river users safe, protect and enhance the environment and promote the use of the river for trade and travel.
The role:
As part of a significant investment in VTS services we are building a new world class VTS centre at Gravesend designed to meet the future demands of growth on the river as we realise the Thames Vision.
This has created an exciting opportunity for new Watch Manager positions, responsible for leading and supervising a team of VTS Officers and the delivery of VTS services across the whole river.
What we are looking for:
This is an operational management position and applicants will need to demonstrate they can lead, motivate and manage a team in a pressurised environment through what will be significant change to our current operation.
This is a great opportunity for an experienced mariner or VTS Operator to join the business and play a part in shaping the next generation of VTS at the Port of London.
Excellent communication and decision-making skills are essential.
Qualifications/Experience
This role would be suitable for an experienced VTS Officer, ideally with management experience, or an experienced Mariner with a senior STCW certificate having served as Chief Officer or above.
Main Responsibilities
Supervise all operations room staff and the provision of VTS services within the Port Control Centre area of operation.
Liaise with the Head of Port Coordination as required to ensure efficient delivery of services and vessel movements.
Shared operational line management of VTS Officers.
Supervise the safe and efficient delivery of a VTS Service (as defined by IALA) as appropriate to the area of operation ensuring that all adopted standard operating procedures are adhered to.
Supervise the monitoring and regulation of marine traffic to ensure compliance with all local, national and international regulations, and to; provide timely and relevant information on factors that may influence ship movements and assist on-board decision making.
Monitor and managing ship traffic to ensure the safety and efficiency of ship movements.
Respond to developing unsafe situations.
Maintain regular liaison with officers of the Environment Agency with regard the operational management of the Thames and Barking Flood Barriers.
Maintain close liaison with the MCA Coastguard Watch Officer with regard to emergency search and rescue/safety of life incidents.
Operate and monitor equipment for communications, data collection, data analysis and establishment of a vessel traffic image.
Control and coordinate the movements of the Harbour Servicer Launches to facilitate the safe movement of vessels as required within the port.
Supervise the VTS and coordinated allied services response to marine incidents and initiate/implement emergency procedures. Act as PLA Silver Commander as required pending the arrival of a Senior Officer.
Manage and maintain a log of all incidents/accidents and all other relevant events occurring within the area of responsibility.
Report and monitor all VTS equipment deficiencies and defects.
Ensure that navigational charts and publications are up to date.
Undertake/facilitate technical and professional training as required.
Any other duties assigned by the manager or supervisor from time to time. Such duties will be reasonable in relation to the jobholder's skills, abilities and status.
The above list is not exhaustive and other duties may be attached to the post from time to time. Variations may also occur to the duties and responsibilities without changing the general character of the post.
Benefits package:
28 days annual leave or equivalent
Medical Cash Plan (Westfield Health)
Generous pension
Onsite parking with electric charging
Access to Occupational Health, Mindfulness, Counselling and Physiotherapy
Cycle to Work Scheme
Access to MyGymDiscounts
Additional information
For further information or if you would like to have an informal discussion about the position, please contact Recruitment@pla.co.uk
The vacancy will remain open until all positions are filled.
The PLA are not registered with the UK Home Office and do not sponsor candidates who require a visa or work permit to work in the UK, therefore an offer of employment cannot be made unless you currently hold the rights to live and work in the UK.