Application deadline date has been passed for this Job.
This job has been Expired
Waterway Operative - London West - Fixed Term
Post Date:

1st September 2022

Views

690
0

Applications
Job Description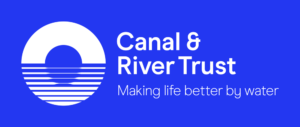 Closing Date 04/09/2022
Position Type Temporary FT
Function Operations
Advertised Salary £24,626 annual salary inclusive of London allowance
Job Purpose
Fixed Term – 6 months
Outdoor work/nature/environment/customer
The Canal & River Trust is one of the UK's largest charities, we maintain 2,000 miles of historic canals, rivers, docks and reservoirs, along with museums, archives and the country's third largest collection of protected historic buildings – preserving them for future generations. Our waterways are exciting, vibrant places to work.
We have a 6 month fixed term opportunity within our London & South East team. We are looking for a practical, outdoors loving, customer care focused person to join us as Waterway Operative based out of our Adelaide Yard site, Southall (UB2 5QW)
Learn more about our London and South East region here
Regional Map – London & South East
Working in and around our canals, operating locks, boats, bridges and weirs, you will deliver a service to the customer which is on time and in accordance with Canal & River Trust processes and procedures. Safety of yourself, colleagues and stakeholders will be at the forefront of your mind. You will have a practical approach and ability to turn your hand to a variety of tasks – from completing manual tasks improving and maintaining our waterways, to dealing positively with enquiries and approaches from our customers whether boaters, or towpath users on their daily commute, leisurely visit or volunteers giving their time to help us to deliver for our communities.
Your daily tasks will vary but all will contribute to the maintenance, conservation and improvement of the regions waterway network for local communities and visitors to enjoy. This role may also require the operation of (small) power tools to assist your work
Knowledge, Skills/Qualifications & Experience
About the role
This is outdoor, physical work, whatever the weather, so you really need to love working outside. Out on our towpaths you are the face of Canal & River Trust, so it is very important that you are comfortable dealing with the public and you'll have a positive, practicable approach to dealing with customer queries and interactions. You will also be working with and supporting our volunteer groups from time to time, so it is important that you understand and value the contribtion all our volunteers make all year around.
As part of a small team, most of your working time will be spent in our unique and wonderful outdoor environment maintaining and transforming our canals and rivers into spaces where local people want to spend time, we have specific ways of carrying out work in our protected environment and we need people who will take great care to detail and work to a high standard.
Working Hours:
We provide services 7 days a week (including statutory holidays). In order to keep the waterways safe and to provide excellent customer service you must be able to commit to working on a rota system that will include working (but not all) weekends. You will also be included on a rota that provides 24-hour first response operational emergency cover, that may include site attendance. This flexibility is very important in order to be certain that we can respond to critical needs when they occur.
Responsibilities:
ensure that the customer experience is maximised by providing outstanding levels of customer service in accordance with defined standards.
promote Canal & River Trust by maintaining a professional approach at all times.
undertake water control duties including the operation of structures eg locks and bridges in a safe manner to ensure that customers are not hindered in their visit to the waterway.
undertake key duties associated with the maintenance of the waterway and waterside eg towpath litter removal, towpath and access repairs.
ensure that environmental and heritage issues are taken into consideration in all work that is undertaken.
attendance at waterway events
working closely alongside volunteer groups
About you
Knowledge, skills & experience
Essential
Health and safety awareness
Excellent customer service awareness and interaction
Ability to recognise and solve problems
Delivery of high standards and great care in the quality of your work
Good communicator with the ability to adapt styles but with the ability to handle all communications with respect for others
Basic literacy and numeracy skills
Full and UK valid driving licence is preferred as you will be expected to drive company vehicles where necessary.
Desireable
heritage and environmental awareness
experience of using small tools and equipment
Application Process
We aim to represent the diverse communities we are part of. We strongly believe that a diverse workforce brings with it a diversity of ideas, thinking and ways of working which enhances what we do.
If you have any questions at all about this role or the application process, please do not hesitate to contact the team at CRT.recruitment@canalrivertrust.org.uk
What We Offer
In addition to your total annual salary of £24,626, (£20,626 bse + £4,000 inner London allowance). We also offer a competitive contributory DC Pension scheme arrangement, and numerous other employee benefits. Further details on our benefits can be found here.
We aim to represent the diverse communities we are part of and welcome applicants from across all sectors of the community. We strongly believe that a diverse workforce brings with it a diversity of ideas, thinking and ways of working which enhances what we do.
When you join the Canal & River Trust you become a member of an engaged team working to preserve our heritage for future generations. Come and put your skills to use on our waterways.
Find out more about the work we do on our website: https://canalrivertrust.org.uk/about-us