Application deadline date has been passed for this Job.
This job has been Expired
Yard Superintendent
Post Date:

16th June 2022

Views

889
0

Applications
Job Description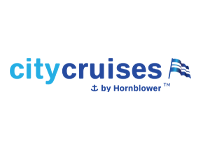 Salary
£41,000 a year
Job type
Full-time
Full Job Description
City Cruises UK is part of the City Experiences division of the Hornblower Group, a global leader in world-class experiences and transportation services. We operate public dining and sightseeing cruises as well as private charters for corporate events, birthday parties, weddings, or other special occasions across London, Poole and York.
The Yard Superintendent role is to assist the Director and Head of Engineering with various projects as required. This will include the preparation of dry dock specifications, vessel upgrades and modifications to planned maintenance system.
Essential Duties & Responsibilities
Work with all departments to populate, prepare and present dry docking lists for annual and bi annual in water and out of water dockings, for our London, Poole and York fleet
Distribute technical engineering documents for tender to suppliers, ensuring all relevant information is available, for the tender processes to be fully understood
Negotiate and set up trade discounts with suppliers, distribute orders out for works and building relationships with new suppliers
Communicate with the relevant departments on day to day matters regarding scheduled vessel dry dockings, vessels returning to base and MCA booked survey dates
Ensure that all vessels are at full technical readiness.
Monitor and implement all matters relating to Health and Safety and the environment
Monitoring quality standards and productivity/performance
Implement the relevant requirements of the SMS within their area of responsibility.
Ensure and communication engineering goals between all parts of the operation team including suppliers, subcontractors, engineering, safety and environmental team and clients
Regular on and off site safety inspections of work being carried out by company, both site work and afloat repairs. Identify possible issue/concerns safety quality progress and report back
Ensure high standard of quality on the works to meet the specification requirements
Keep a full and accurate daily yard diary
Maintain optimal level of customer services and assist to resolve all customer issues
Coordinate and receive all materials and prepare necessary paperwork for same
Be an Ambassador for the RESPECT Service system.
When requested, assist the engineering team to maintain the fleet and any other Ad-hoc duties as required
Requirements & Qualifications
Qualified to Degree/Diploma level in an Engineering discipline
Have excellent IT skills and familiar with CAD, MS Project, Excel and word
Strong background and working knowledge of Health & Safety systems and protocols
Dry docking experience
Previous experience in an engineering environment
Experienced in creating and maintaining high quality documentation
Professional written & verbal communication and interpersonal skills
Qualified in an engineering discipline.
Experience of project management of large capital engineering projects.
Demonstrate proven track record in running tender agreements.
Experience of running highly detailed cost related projects.
Excellent organisational skills with the ability to plan, organise, delegate and control work
Ability to understand and balance technical issues/solutions with time, cost, and human
Strong negotiation, conflict resolution, and influencing skills
Proven analytical, problem solving, and decision-making abilities
Desirable
Masters in Engineering
Marine Engineering Qualifications
H&S Qualification
This post offers a salary of £41000; however, negotiable depending on experience.
Job Type: Full-time
Application question(s):
Do you possess a strong working knowledge of Health & Safety systems and protocols?
Do you hold a qualification in an Engineering discipline?
How many years experience do you have in an engineering environment?