Application deadline date has been passed for this Job.
This job has been Expired
Administrative Assistant (Temporary)
Post Date:

14th August 2023

Views

249
0

Applications
Job Description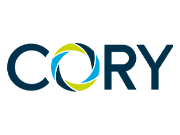 Line Manager: Head of Business Services
Summary
To provide customer services and business administration to the London Transfer Stations and MRF; as well as sales and procurement support for commodity sales and end-of-waste processors and outlets.
Typical duties
To support the appointing manager and assistant manager in all aspects of the business, most particularly in recycling commodities sales & procurement, as well as checks and correct mapping of compliance documentation and audit trails.
To manage all Duty of Care documents, checks against weighbridge entries, raise any issues if necessary; filed once concluded, and archive periodically.
Data entry and management of the purchase ordering system and to be able to liaise with relevant stakeholders, suppliers as and when necessary.
To be able to check and correct data entries, recorded into the database system from local authority contracts such as LBTH, WRWA and City of London as well as all commercial clients.
To be fully knowledgeable in the use of the company database after successfully completing the training period, and be able to draw reports, corrections, analysis.
Assist with all Local Authorities and commercial customers queries until solved.
To maintain a sound understanding of the waste legislations, particularly 'Duty of Care' as well a dealing with Hazardous Waste consignments
Price checks: ensuring that all customers' price entries are correctly inserted into the system database to ensure correct invoicing.
Provide administration assistance to senior managers and other members of the team as required to meet the administration needs of the business.
To provide an efficient front-line telephone customer service.
To effectively manage all incoming and outgoing mail, couriers, and deliveries, ensuring that all correspondence and items are delivered to recipients in timely manner.
To be able to create marketing communications and presentation using Microsoft package.
Job requirements
Essential skills and experience
Team Player
Strong IT skills especially MS Excel Skills
Desirable skills and experience
Environmental & Waste Industry experience, or a strong interest in Environmental issues
Able to work quickly and accurately under pressure.
Attention to detail
Organized and self-motivated and able to multitask
Working to strict deadlines
Good communication both verbally and written with colleagues and customers
Ability to communicate to different groups
Flexibility
Qualifications and relevant skills
At least A Level standard or equivalent is desirable.
Minimum 2 years' experience in office administration or accounts
Environmental or waste and recycling background would be an advantage.
Highly numerate, with a high standard of accuracy and attention to detail
Self-motivated, pro-active and has a good problem-solving approach.
Good communication skills in both written and face-to-face
Highly adept in the usage of MS applications and databases
The ability to keep abreast of developments in environmental regulations and legislations.