Application deadline date has been passed for this Job.
This job has been Expired
Customer Communications Assistant Part-time
Post Date:

26th May 2023

Views

424
0

Applications
Job Description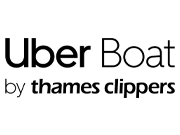 Location: Trinity Buoy Wharf
Contract Type: Part-time
Closing Date: 10 August 2023
Salary: £26,203 a year plus benefits
Hours of Work: 40 hours per week, Monday to Sunday
The Customer Communications Assistant (CCA) is responsible for providing a dedicated and human service across a number of customer and visitor channels at Uber Boat by Thames Clippers.
Responsible for the front of house function in our main office, office upkeep, administration and customer service, the CCA will develop lasting and important relationships with our stakeholders and office guests. This is an exciting opportunity that will undertake varied administrative responsibility, as well as coordinating key business processes in a bright and bold environment.
You'll provide a human, bright and bold front of house and reception service at Clipper House for all visitor and customer communication channels; ensure a presentable, safe and comfortable office environment for all Clipper House team members; and ensure accurate and efficient administration as required by the business and office environment.
We're looking for someone with excellent verbal and written English communication skills who has the ability to build good internal and external relationships with a wide variety of people.
You'll be proficient in a wide range of software, inclusive of MS Office and have experience of working and resolving high volumes of customer communications, in person or virtually.
With strong administrative skills, you'll have an organised approach to work with high attention to detail and the ability to prioritise your varied workload. You'll also have the ability to adapt to an increase in service demand with a 'hands on' approach.
A team worker with a flexible and positive attitude to work; you'll also be able to work autonomously with a passion for communicating with others; and a committed and flexible approach to work with a desire to continually develop and exceed standards.
We'll give you all the support and training you need regarding our systems as well as a thorough induction on how we work and the culture at Uber Boat by Thames Clippers, so you'll be set up for success.
The role is 18 hours per week, Monday to Sunday. You'll work a 6 hour shift 3 days a week and the days will rotate on a weekly basis.
Where: You'll be based at our offices at Clipper House, Trinity Buoy Wharf, London E14 0JY, a short walk from Canning Town tube or a hop across the river on our staff boat, from North Greenwich tube. We offer flexible start and end times and welcome flexible working conversations.
So why apply?
Uber Boat by Thames Clippers are London's leading River Bus service. Our fleet of high speed catamarans provide commuters and sightseers with a unique way to travel around the capital. We carry around 5 million passengers a year and currently employ around 470 people, which is set to increase over the next few years.
Uber Boat by Thames Clippers (UBTC) is an entrepreneurial and inclusive organisation where we respect and value everybody's contribution. We empower and trust our people to do the right thing. We strive to be excellent in everything we do and it is our people that help to make our business a great place to work. There is real potential for internal development and promotion within our business and internal succession is one of our core principles.
Our commitment to inclusion
We are committed to fostering a diverse and inclusive workforce. We believe in equality of opportunity for all and our approach to recruitment and selection is fair, open and based purely on merit. Applications from individuals are encouraged regardless of age, disability, sex, gender reassignment, sexual orientation, pregnancy and maternity, race, religion or belief and marriage and civil partnerships. If you require reasonable adjustments in any recruitment process with us, please make us aware.