Application deadline date has been passed for this Job.
This job has been Expired
Executive PA to CFO, DPD & DHR
Post Date:

10th February 2023

Views

632
0

Applications
Job Description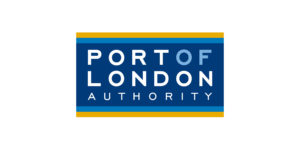 Department: Human Resources
Reporting to: Director of Human Resources
Grade: 7
Salary: £41,359 to £45,653
Base: London River House, Gravesend
Closing date: 17 February 2023
Reference Number: 64
Working with the Chief Financial Officer, Director of HR and Director of Planning & Development of the Port of London Authority is an exciting opportunity for any astute and accomplished PA.
Undertaking an important supporting role for 3 busy Directors with conflicting demands on their time, a wide portfolio of work and a pressurised work schedule is no easy feat! But for any seasoned PA, the rewards are well worth the challenge!
A little about you;
As a seasoned PA, you are expected be educated to degree level and possess at least 10 years in-depth experience of supporting and managing C suite managers.
Additionally, you should also possess experience of organising meetings for high profile customers, senior staff and high-level stakeholders, including the coordination of high-profile committees for each Director, agendas, papers and briefings. You should be accomplished in preparing presentations and have a proactive approach to helping the Directors deal with their workload.
This role will require the utmost trust from you as you will be crucial in facilitating the effective use of each Directors time by confidently planning ahead as necessary.
You will be frequently interacting with internal and external stakeholders as well as managing the "front of house" aspect of the PLA as you will be the initial face of contact when dealing with many of our clients.
We look forward to welcoming you aboard the PLA!
A little bit about us;
The Port of London Authority is the statutory harbour authority for the tidal Thames, home to the UK's biggest port and busiest inland waterway.
The river is set to play a key role in the UK's move towards a Net Zero economy and in transforming urban logistics too. The opportunities for the future are captured in the updated Thames Vision 2050, which has themes of Trading Thames, Destination Thames and Natural Thames. The priorities for action are safety, Net Zero transition, resilience, technological changes, access and inclusion.
This is an exciting opportunity to join the PLA at a time of growth and transformation, with the Vision setting a clear path for future development. This includes major infrastructure investments on the river, on which your advice and expertise will be sought.
Benefits package:
28 days annual leave
Private medical provision – Westfield Health
Generous pension
Onsite parking with electric charging
Access to MyGymDiscounts
Access to Occupational Health, Mindfulness, Counselling and Physiotherapy
Cycle to Work Scheme
Salary Sacrifice Car Scheme
Agile working policy
For more information about the role, email recruitment@pla.co.uk or call +44 (0)1474 562 292.
To apply, please complete the application form, including the reference number stated above.
You are required to have a Right to Work in UK, as currently the PLA is not a sponsor employer, therefore an offer of employment cannot be made unless you currently hold the rights to live and work in the UK.