Application deadline date has been passed for this Job.
This job has been Expired
Head of Procurement & Supply
Post Date:

14th April 2022

Views

841
0

Applications
Job Description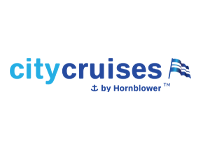 City Cruises – London
Up to £50,000 a year
City Cruises UK is part of the City Experiences division of the Hornblower Group, a global leader in world-class experiences and transportation services. We operate public dining and sightseeing cruises as well as private charters for corporate events, birthday parties, weddings, or other special occasions across London, Poole and York.
The Head of Procurement & Supply will hold responsibility for all aspects of purchasing and stock control across the Company, improving efficiency and ensuring an efficient and quality service to all our internal and external customers. The scope of the role covers Food & Beverage, Engineering parts and non-consumables.
ESSENTIAL DUTIES & RESPONSIBILITIES
Procurement
To oversee the purchasing function to ensure efficient levels of stock are being maintained and notify of any pending stock shortages to key departments.
To initiate and carry out regular tenders to ensure we are always accessing the best-in-market rates
To identify alternative sources of supply for all stock items to ensure no over reliance on any supplier(s)
To Identify and help to develop improvements within supplies and purchasing, and participate in performance improvement activities.
To identify potential areas for cost reduction and savings whilst still ensuring quality products fit for purpose
To regularly review supplier new products and price promotions on existing products presenting new promotional opportunities to stakeholders.
To proactively seek supplier sponsorship opportunities as a supplementary revenue stream
To forecast price trends and their impact on future activities
To forecast level of demand for services and products
To maintain appropriate quality standards and specifications through the procurement process
To establish and build relationships with suppliers in order to understand local and wider market trends
To ensure commercial, legal and contractual compliance in all procurement discussions and transactions
To attend meetings and trade conferences as required
Stock Management & Logistics
To set minimum stock/auto reorder levels and define optimal stock holding levels in the Store.
To suggest, consult and agree with other areas of the business the minimum and optimum daily stock holding levels on boats.
To communicate with suppliers and make them aware of conditions of contract in relation to deliveries and business requirements
To manage the Stores team to ensure a smooth operation of the Stores facility
To constantly review and subsequently manage the Stock Control process from delivery to storeroom through to distribution to the vessels and back to storeroom
To engage and manage all other areas of the business in supporting stock management processes.
To set stock rotation expectations and ensuring this is managed accordingly.
To be responsible for a full stock take every month
To carry out monthly and yearly inventory positions and report as required
To define and manage the refuse collection process including documenting bin lifts etc.
Reporting
To generate and distribute frequent and timely management reports on Stock usage and stock loss position
Administration
To liaise with accounts payable department to ensure accurate and timely payment of invoices as necessary for the business with the supplier
To implement, and maintain a comprehensive contract and contractor database, which meets operational requirements.
To communicate clear purchase order processes to all areas of the business.
To ensure that the software used for stock management and purchasing meets the company needs, championing the development of new systems/software
People
To ensure the team received the relevant H&S and system training.
Be an Ambassador for our RESPECT Service system.
Coaching and development of the team.
Any other duties as required
REQUIREMENTS & QUALIFICATIONS
Degree level or equivalent qualification
Proficiency in MS Office package
Experience in using in-house systems
Experience in running reports
A very good understanding of margin management, stock control and budgets
Experience in implementing new processes to improve the efficiency of existing processes.
Experience of electronic requisitioning and ordering systems
Comprehensive understanding and experience of purchasing strategies and also inventory management
Robust commercial awareness and analytical thinking skills.
In-depth knowledge and application of implementing 'best practice' procurement processes
Commercial Awareness
Strong negotiation skills
Assertive and persuasive
Desirable:
Job Types: Full-time, Permanent
Salary: Up to £50,000.00 per year
Benefits:
Company pension
Cycle to work scheme
Employee discount
Referral programme
Sick pay
Store discounts
Schedule:
8 hour shift
Monday to Friday